News, July 29, 2019
3TI Progetti Consolidates ENR TOP 225 Ranking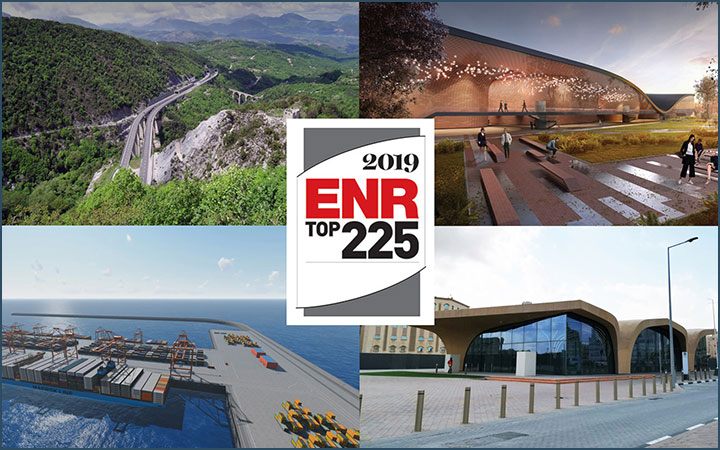 This year once again, 3TI Progetti has been included in the ENR's Top 225 International Design Firms survey. The Italian group confirmed its position as no. 167 in the international ranking and as one of the top 10 players in Italy.
"The consolidation of our position is significant," commented 3TI Progetti chairman Alfredo Ingletti, "especially considering the entry of more 30 new companies into the ranking, which makes our core market even more fiercely competitive.
"Since the firms included on the ENR Top 225 International Design Firms list are classified by design revenue from projects outside their domestic markets, their position in the ranking reflects their international trading presence. "In a year of geopolitical tensions, spreading protectionist policies and high levels of debt, customers are acting with extreme caution and want reassurance with regard to schedules and use of innovative design technologies," Ingletti added. "The fact that our company has consolidated its vocation as a successful player around the world in this scenario is truly significant."
3TI Progetti was first included in the prestigious scoreboard in 2015, and since then has risen to its current ranking.
https://www.enr.com/toplists/2019-Top-225-International-Design-Firms-2
https://www.enr.com/articles/47254-enr-2019-top-225-international-design-firms-market-is-on-an-uncertain-path