News, January 18, 2023
Centrale del Foro Italico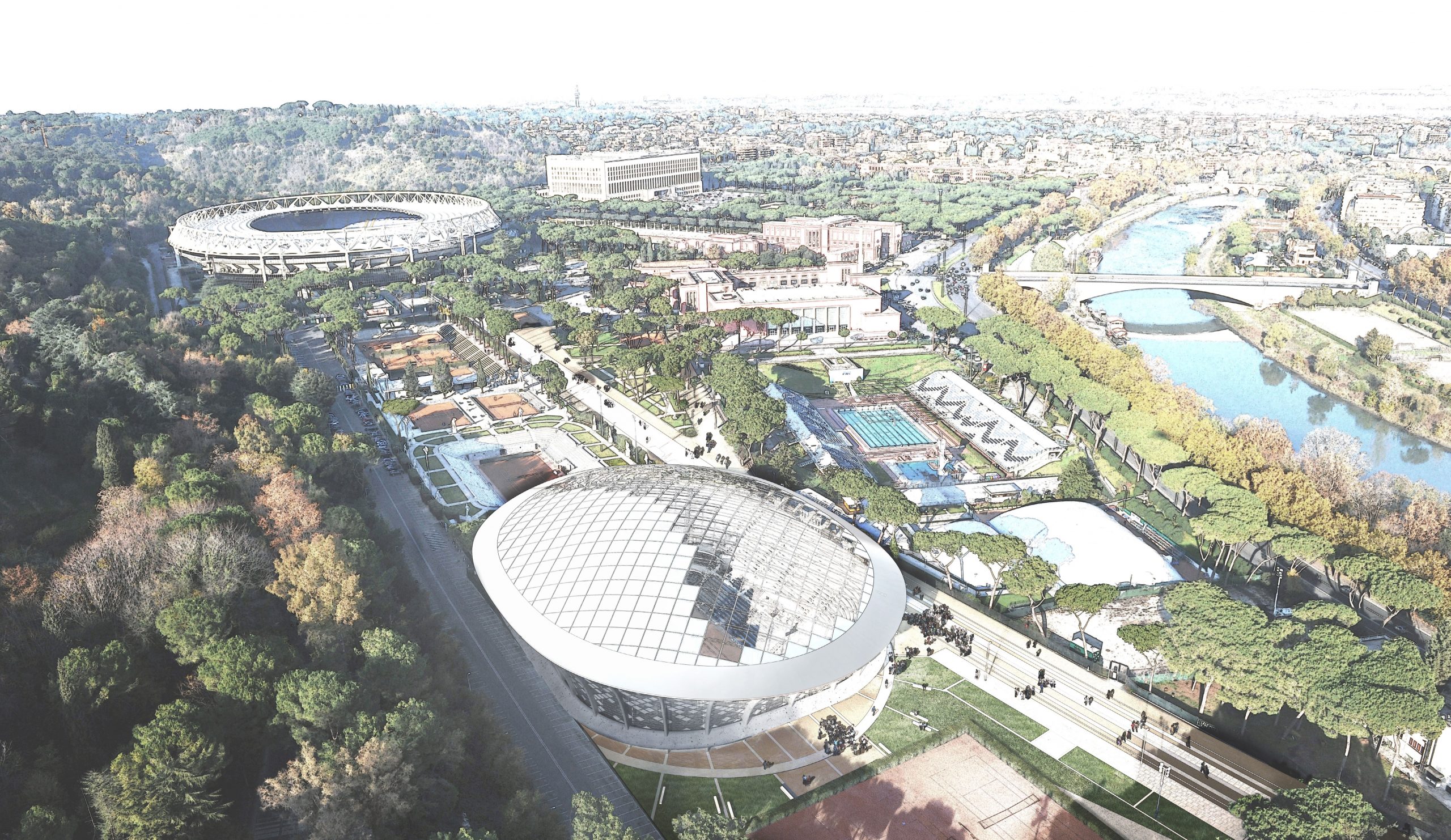 Proud to have participated in the international and prestigious competition for the architectural-functional renovation of the so-called sports complex "Centrale del Foro Italico" in Rome.
The project deals with the design of the rooftop system, the redevelopment of the facades respecting the monumental context and the implementation of ATP and WTA standards.
Among the goals of the design proposal there was a transformable rooftop suitable for indoor and outdoor configuration. In particular our proposal consisted in a new roof-cover, which through a system of motorized blinds equipped with appropriate sensors and anemometers, responds to climatic variations, circadian cycle and varying intensity of the sun during the day and seasons. The structural system of the rooftop is made up of a grid shell type mesh with the dual function of accommodating the curtain system for shading and waterproofing the inside of the "Stadio Centrale", and allowing a safe walkway for maintenance and event set-up workers.
Credits
JV leader, structure and MEP: 3TI Progetti
Architectural design: Shigeru Ban Architects
Architectural design: Ferrini Susanna – n!studio
Architectural design: Dunamis Architettura
Landscape design: BASELAND
Restoration design: Mario Fiaschetti
Render: Mograph Studio
#3tiworks#3tipeople#engineering#architecture#foroitalico#rome#internationalcompetition#design#architects#architettura#project#leader#event#sports#structural