News, March 3, 2020
Church of the Holy Family in Cassino work in progress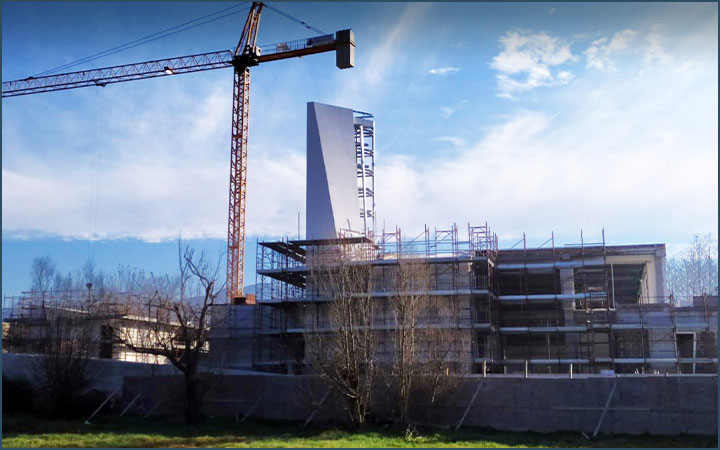 The bell tower of the new parish church of the Holy Family in Cassino , Italy, is going to be completed.
Last week, the mounting of the church glazed windows' system started.  Stay tuned for further updates!
3TI is in charge of Design, Works Supervision and Health and Safety Management.