News, December 23, 2020
Ex Frigo Militare di Cuneo Competition | 3TI Progetti as Finalist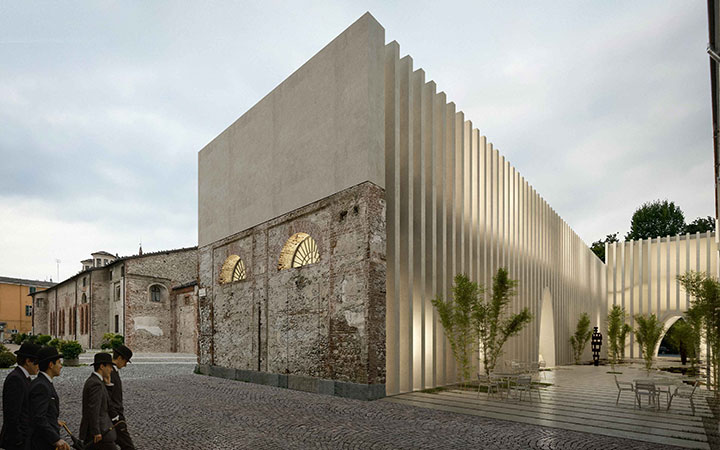 We are proud to announce that 3TI, admitted to the II phase of the Design Competition for "The Ex-Military Fridge of Cuneo", has ranked at the Third place in partnership with Labics and Granda.
The presented project fits into the urban context preserving the existing building perimeter wall with the aim of maintaining its historical and urban memory.
The Project is a balance between background and shape, absence and presence.
A porous building able to attract the community by letting the public space inside: "a multifunctional urban container, attractor center of positive energies".
More info: https://www.cuneocronaca.it/completata-la-classifica-del-bando-nazionale-per-la-rigenerazione-dell-ex-frigo-militare-di-cuneo1