Corporate, May 24, 2022
New partners: Carla Gerundino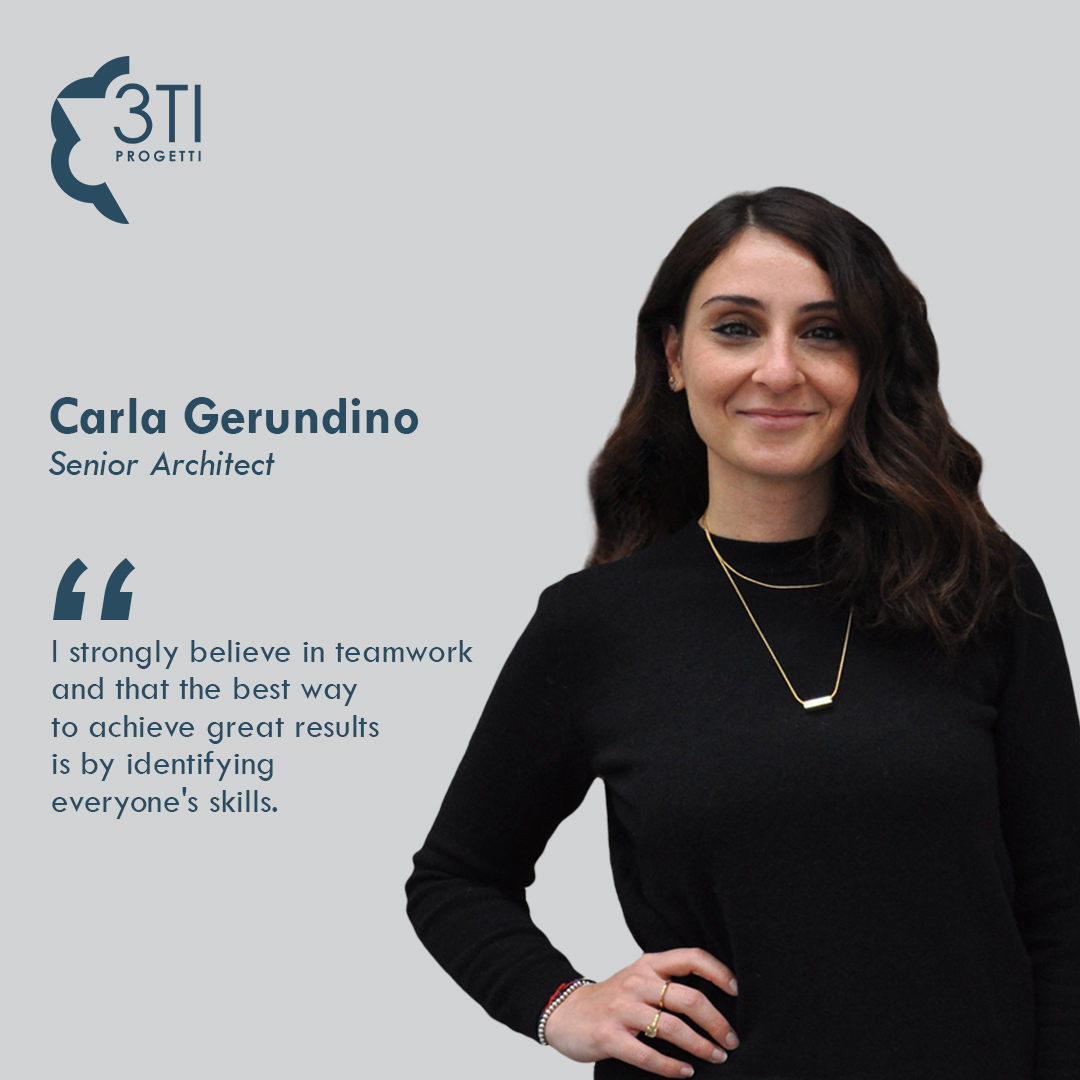 Let's find out more about the new partners!
Carla Gerundino is a Senior Architect with a strong background in architectural design and project communication. Carla has joined the 3TI PROGETTI team since 2012 being involved in 3TI LAB design laboratory, where she developed advanced organizational skills in coordinating design teams and becoming a point of reference for the various professionals involved, from concept design development to the phase of as built of national and international projects. She is the representative for 3TI's Concept design Services.
What do you think about her slogan at work?