Corporate, May 18, 2022
New partners: Franca Francescucci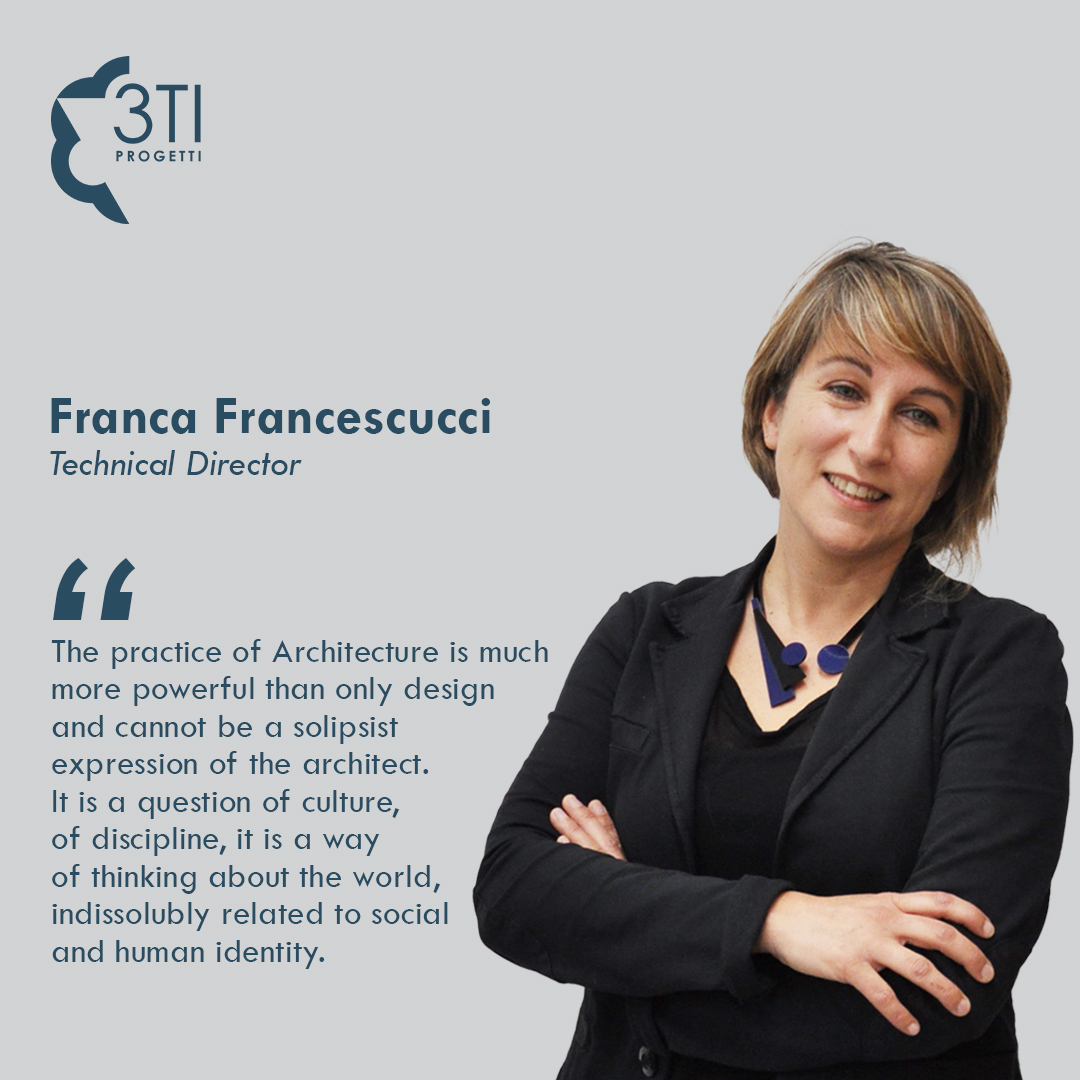 Let's find out more about the new partners!
Franca Francescucci is an Architect with 20 years of experience on large-scale urban and architectural projects; she has been involved on a wide variety of projects in Italy and overseas.
She Joined 3TI in 2012 and she has been at the forefront of BIM applied throughout the design and construction process of an extensive number of projects. Over the last years, she has been working, closely with clients and stakeholders, on several sectors to respond not only to the needs of the building's users but also to control the impact on the surrounding environment, focusing on projects that further the positive transformation of urban areas. Franca Francescucci is 3TI representative for Large Scale and Architectural Project and Heritage Consultancy services.
What do you think about her slogan at work?

#3tiprogetti#3tiworks#3tipeople#3tinewpartners#3tiemployeeownershipassociation#bim#architect