Events, November 30, 2022
OICE Foreign Report 2022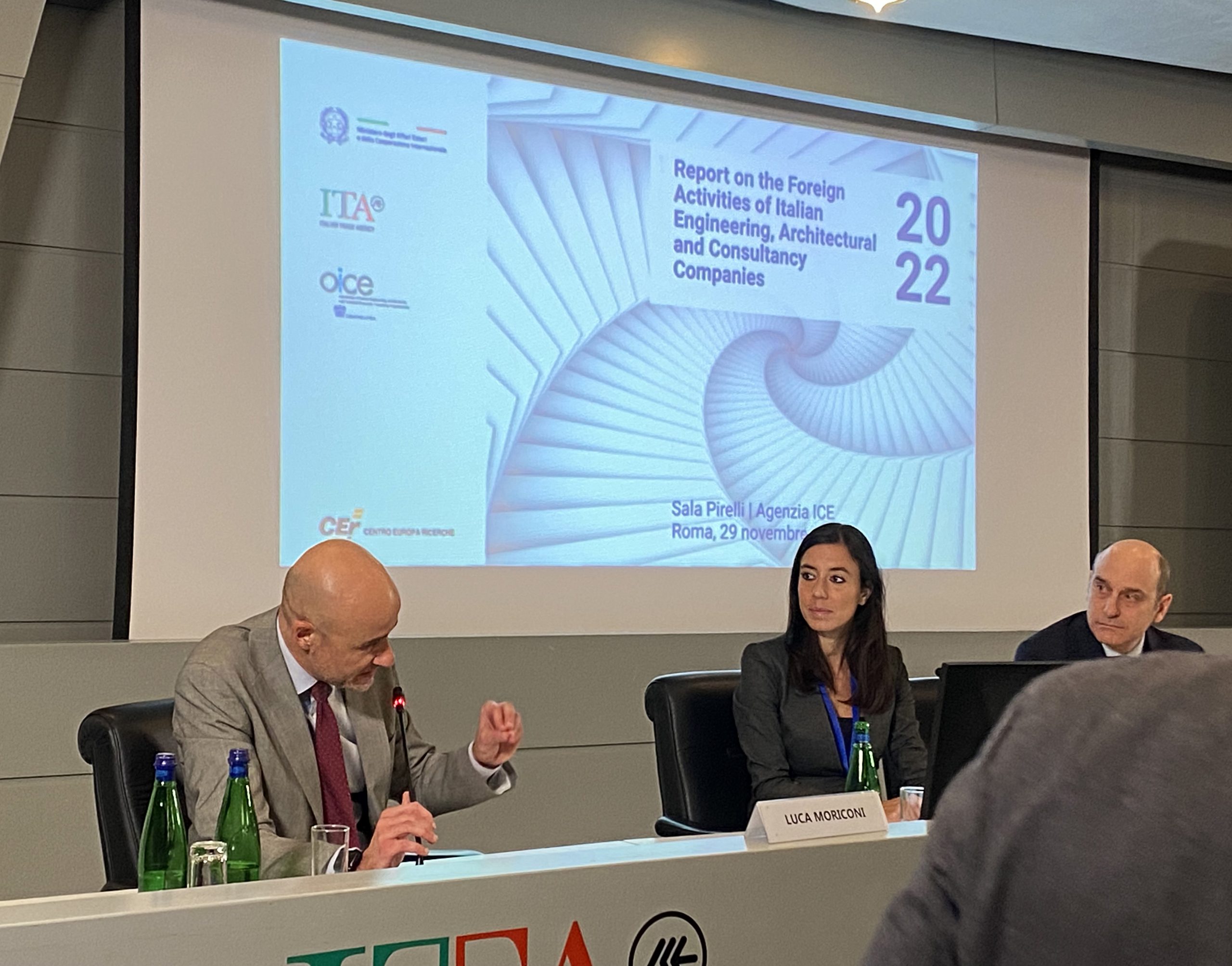 Yesterday the official presentation of the OICE Foreign Report 2022, offering an overview on data, statistics, projections and orientations in the engineering sector, took place in Rome. The event has been attended by representatives of Institutions and Politics, managers of companies, Banks and Associations.
Among the speakers, our senior partner and technical director Giorgia Gunnella spoke at the Round Table "Future trends and the role of International Financial Institutions in development".
Our chairman alfredo ingletti, vice-president OICE, was present to award the winner of the EFCA 2022 Future Leader Award.
#3tiprogetti#3tipeople#event#conference#engineering#oice#foreignreport2022#futuretrends#efca