News, November 14, 2018
Our Chairman Winner of "CEO of the year, Medium Firm"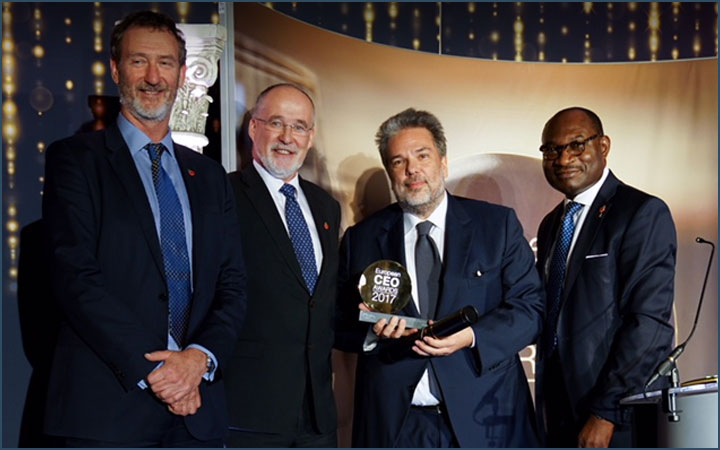 Alfredo Ingletti has been awarded "CEO of the year, Medium Firm" at the European CEO Awards 2017 by ACE (Association for Consultancy and Engineering).
As the only Italian Engineer to be part of this prestigious Award, Mr. Ingletti has been shortlisted and chosen among CEOs of international companies.
The prize recognizes every year "exceptional all-around leadership of a consultancy and engineering".
As co-founder and Chairman of 3TI since 1997, he has been selected by a judging panel composed of industry experts and leaders across the continent for his business operations, achievements and engagement.
He passionately faced the company new challenges, looking at the International markets, opening new offices worldwide.