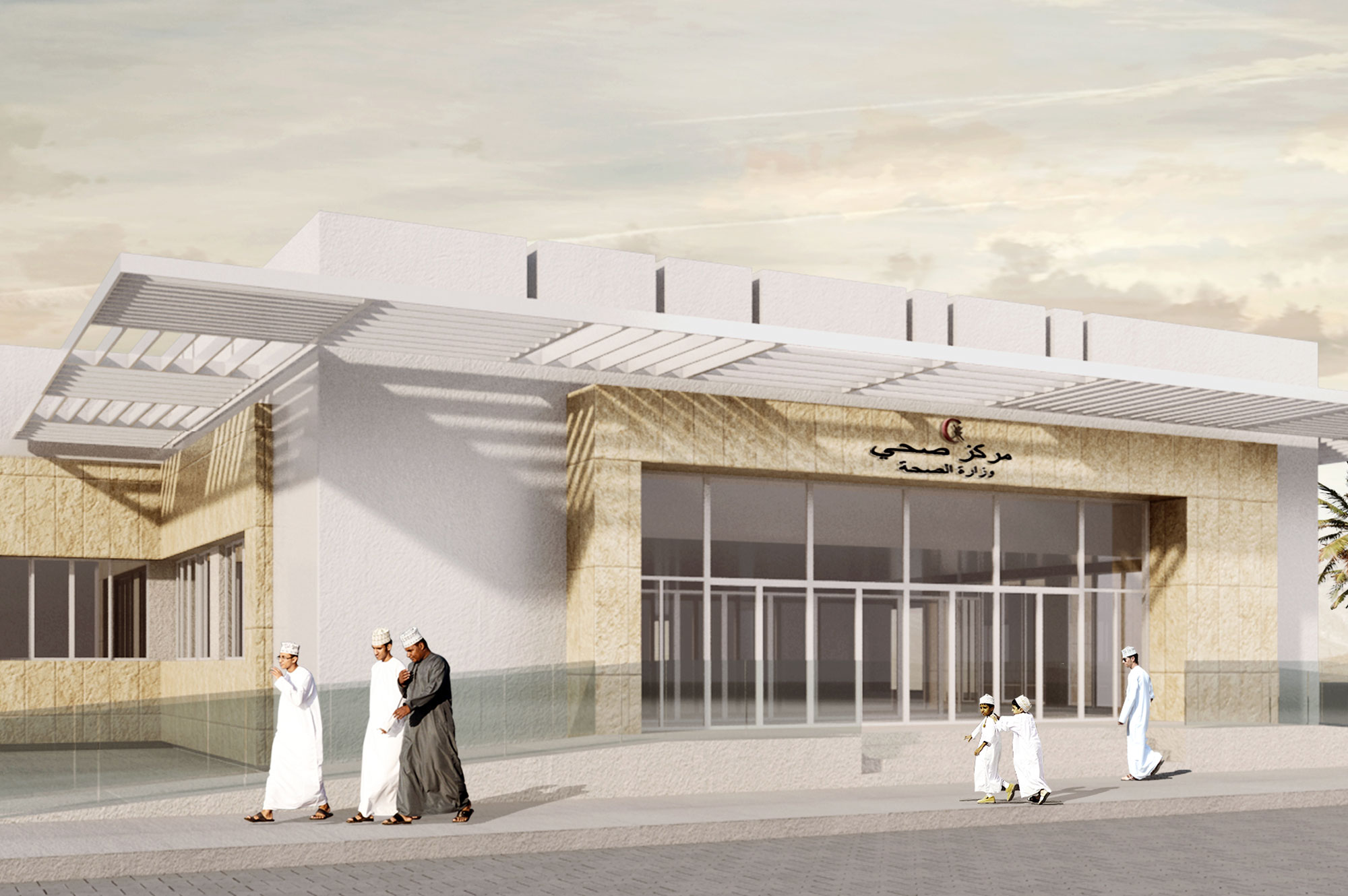 17 New Health Care Units
The design for the Primary Health Care Units in 17 cities of the Sultanate of Oman (Qairon Hariti, Al-Hamra, Mjis, Ghail al-Shibool, North Ibra, Al-Hazim, Al-Buraimi, Al-Diriz, Maabelah, Al-Mahaj, Sur Al-Baloush, Mukheilif, Somhan, Jalan Bani Bu Ali, Nizwa, Dhamar and Al-Hussailah), identifies a design methodology that can be easily applied for all the different contexts and allows to reach very high levels of energy performance, environmental sustainability and comfort.
Two different typologies of units, serving a population of 5.000 – 10.000 people or more than 10.000, have the same 'architectural guidelines', which can be adapted to every single site, in order to have different projects, appropriately integrated according to all the specific surrounding conditions. The building is organized in blocks that can be aggregated to define a structure that is able to adapt itself to the specific conditions of the place. The composition of functional blocks allows different combinations, characterizing the building as an urban aggregate, a small 'city of health' that hosts healthcare facilities for the community.
This approach guarantees the possibility to realize contemporary buildings, well-advanced for its architecture and its functional aspects, at the same time related to the local traditions and appropriately integrated with the natural and urban landscape.
Client
MINISTRY OF HEALTH OF SULTANATE OF OMAN
Year
2014 - 2016 supervision: on hold