Andria Station
The burying of the station in the urban center of Andria and the construction of the New Andria Nord Stop are part of a major general project to improve the transport and infrastructure offered by Ferrotramviaria S.p.A. in the municipalities involved in the Ferrovie del Nord Barese line.

The project involves the burying of 3 km of the railway line, in correspondence of the town center. This intervention represents an opportunity for the reorganization and urban and environmental redevelopment of the territory, a real "intervention of urban reconnection", also enhancing the accessibility to rail services.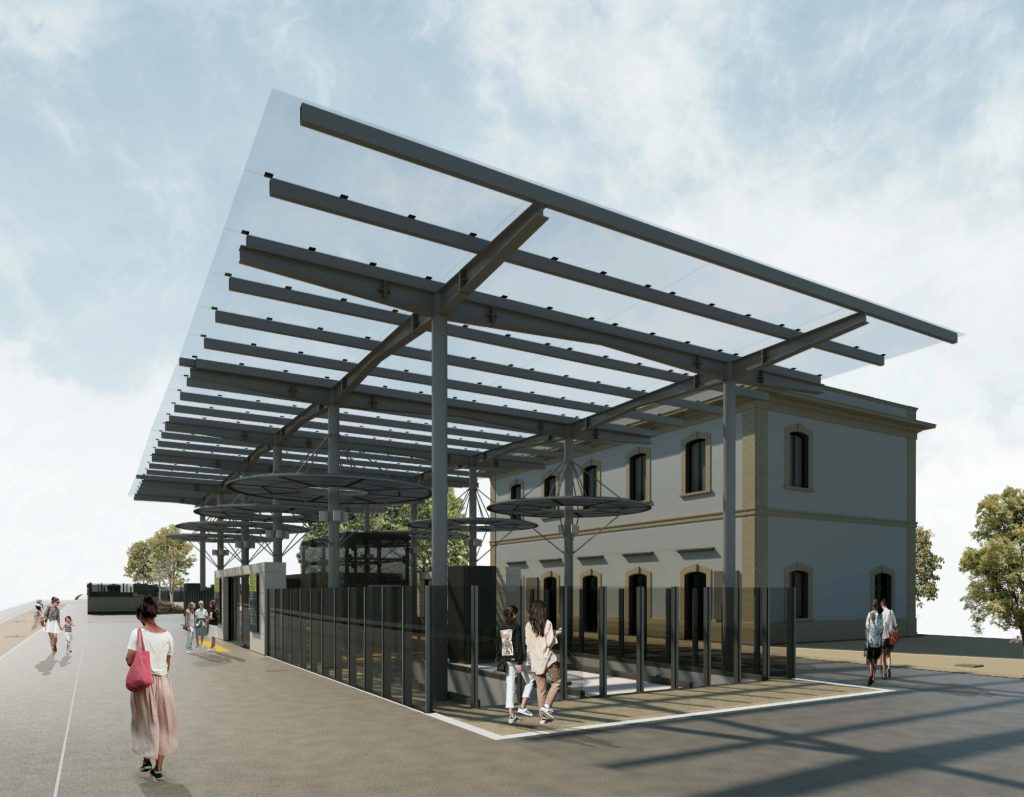 Actually, the railway track represents a real barrier that divides two agglomerations and makes it difficult to move across the city center on foot or by car. The imposing operation of burial of the railway line will certainly reflect on the quality of Andria urban life by sewing up the urban fabric from the point of view of road and cycle-pedestrian traffic.
The executive project has been developed within the integrated tender announced by Ferrotramviaria S.p.A., awarded to Consorzio Integra, through its consortium members CMB and CMSA.
3TI PROGETTI is the Group Leader of the JV playing the role of identified designer, composed by Ingegneri Guadagnolo & Partners and Servizi Integrati.
Partner
Servizi integrati s.r.l; Ingegneri Guadagnuolo & Partners s.r.l.