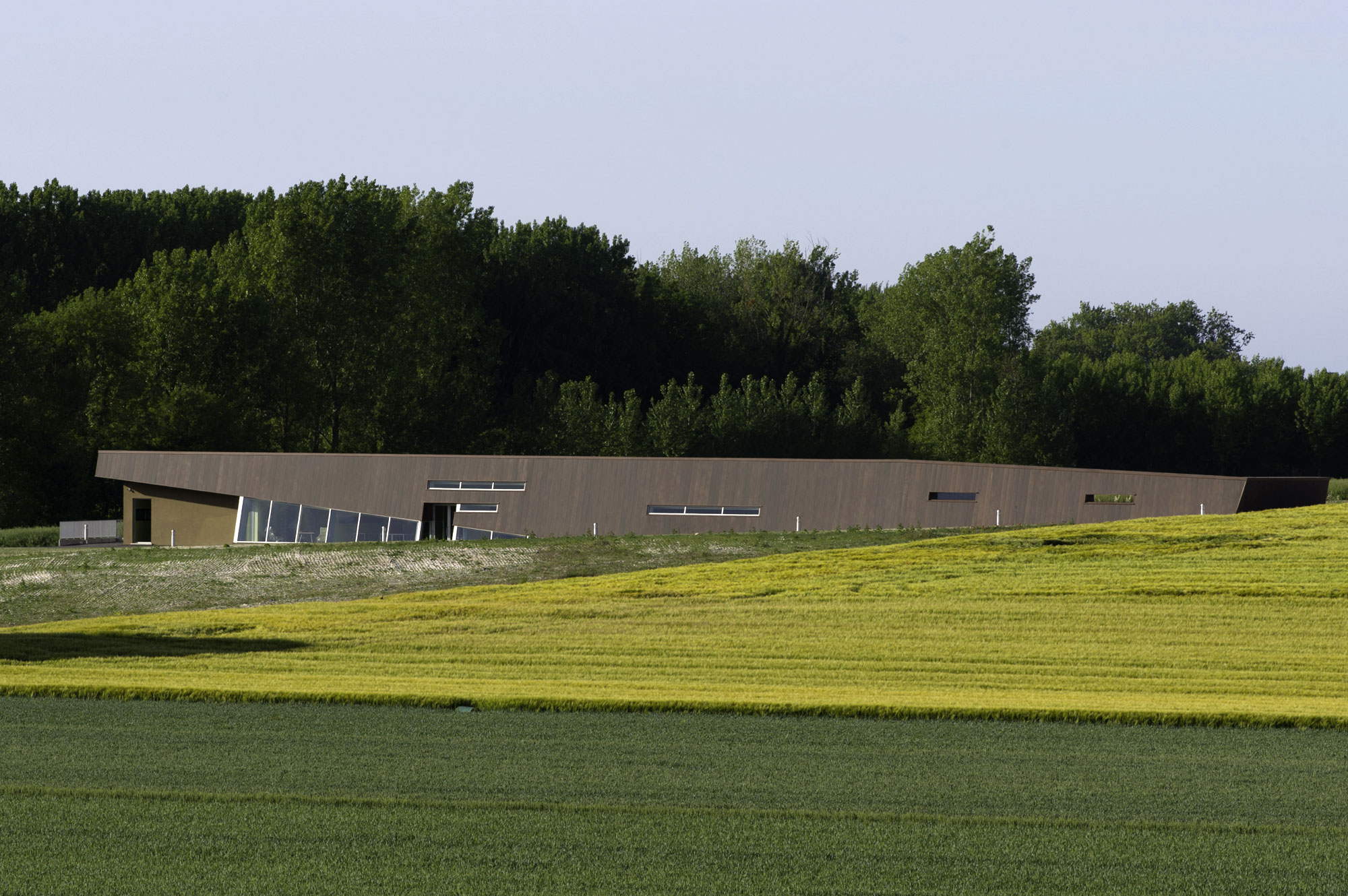 Archaeological Museum and Research Centre De La Breche et De La Noye
The project is set into the earth, to be almost invisible from the historic Gallic-Roman amphitheatre.
It is designed as an extension of the landscape and an insertion within the chain of valleys and depressions that the Picardie topography forms along the horizon.
The museum is a sign, excavated into the earth.
The building is not defined by its presence or its materiality but, on the contrary, by its absence. It is through a play of excavations and openings that the museum attempts, like the archaeological site that surrounds it, to reveal the invisible.
Client
Communauté de communes des Vallées de la Brèche