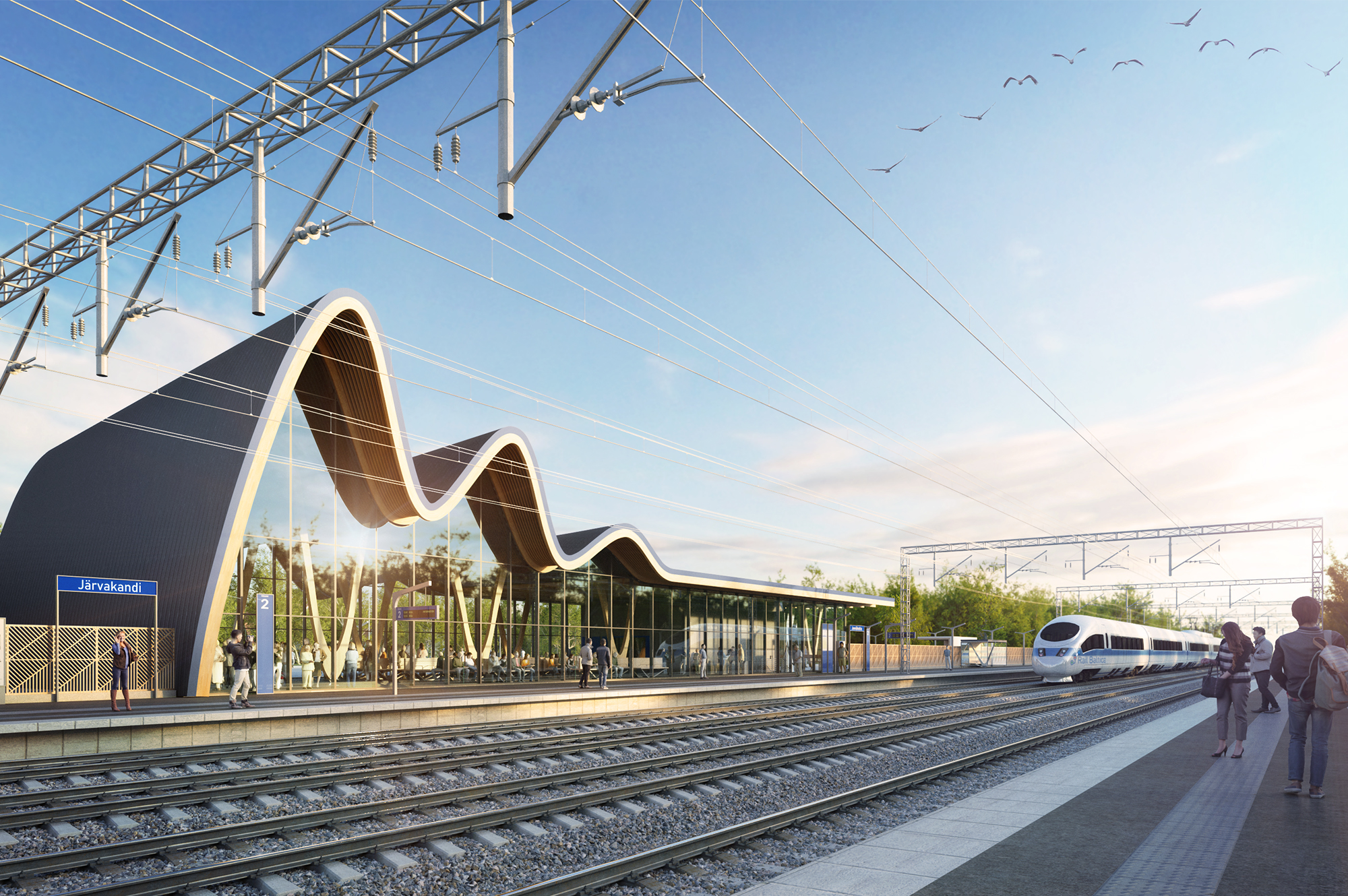 Rail Baltica Guidelines
RB Rail AS is a multi-national joint venture of the Republics of Estonia, Latvia and Lithuania, which has been established to implement Rail Baltica – the first pan-Baltic infrastructure project of its kind. RB Rail AS is the central coordinator for the Rail Baltica project.
Rail Baltica is a greenfield rail transport infrastructure project with a goal to integrate the Baltic States in the European rail network. The project includes five European Union countries – Poland, Lithuania, Latvia, Estonia and indirectly also Finland. The Rail Baltica project is a symbolic return of the Baltic States to Europe. Up to World War II the Baltic States were connected to Europe with standard 1435 mm gauge railway, but after the war, they have been changed to Russian gauge of 1520 mm. Today most rail freight traffic in the Baltics originates from CIS countries, Russia in particular, and the 1520 mm system makes it difficult and costly to interconnect the Baltics with the rest of EU via Poland. Therefore, there is a full consensus on the need to fully integrate Estonia, Latvia and Lithuania into the single European railway area, eliminating the missing rail link of the EU's North Sea – Baltic TEN-T Core Network Corridor.
The scope of our services is to define the most feasible set of criteria, rules, typical solutions, conceptual drawings and guidance of the architectural, landscaping and visual identity design guidelines for Rail Baltica (ALG). Thus, the ALG will enrich the Rail Baltica from the viewpoint of landscaping, urban design and visual design standpoint.
Location
Latvia, Poland, Lithuania, Estonia, Finland
Partner
SBS Engineering Group + EKKOM Sp. Z.o.o.