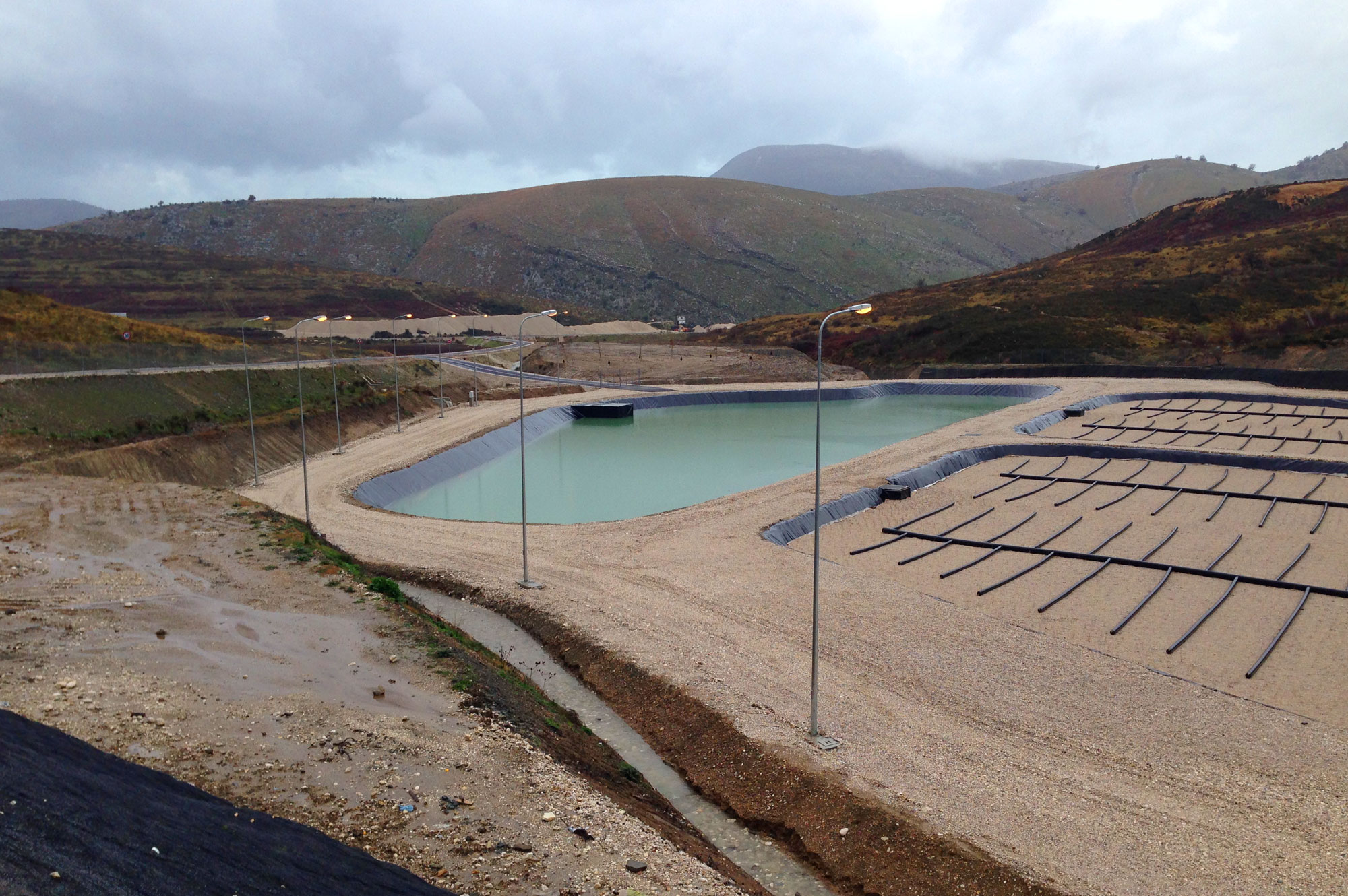 BiJkaJ Landfill, Channel Reconstruction
The Government of Albania is implementing the Integrated Coastal Zone Management and Clean-up Project (ICZMCP) at the South Coast of Albania with World Bank support.
The ICZMCP is designed to protect the coastal natural resources and cultural assets and promote sustainable development and management of the Albanian coast, through supporting investments in: critical public environmental infrastructure and municipal services; remediation and containment of pollution hazards from a former chemical plant in Porto Romano, and community infrastructure improvements and revitalization and enhancement of architectural and cultural resources.
The new Sanitary Landfi ll will be constructed to meet modern controlled landfi ll environmental protection objectives for general Municipal Solid Wastes and should have a capacity of approximately 820,000m3. The area occupied by the proposed Transfer Station in Himara has a total surface of 3,500 m2 (50 x 70 m). The Transfer Station in Himara Municipality will require the rehabilitation of an access road of approximately 850 m in length. The proposed project envisages the following components:
• The development/construction of a Sanitary Landfi ll for Non-hazardous Waste with ancillary facilities, close to the Village of Bajkaj – Palavli in Vergo Commune;
• The development of a Solid Waste Transfer Station in the Municipality of Himara;
• The development of a suitable access infrastructure.
Client
MINISTRY OF PUBLIC WORKS AND TRANSPORTS - PROJECT COORDINATION UNIT (PCU)