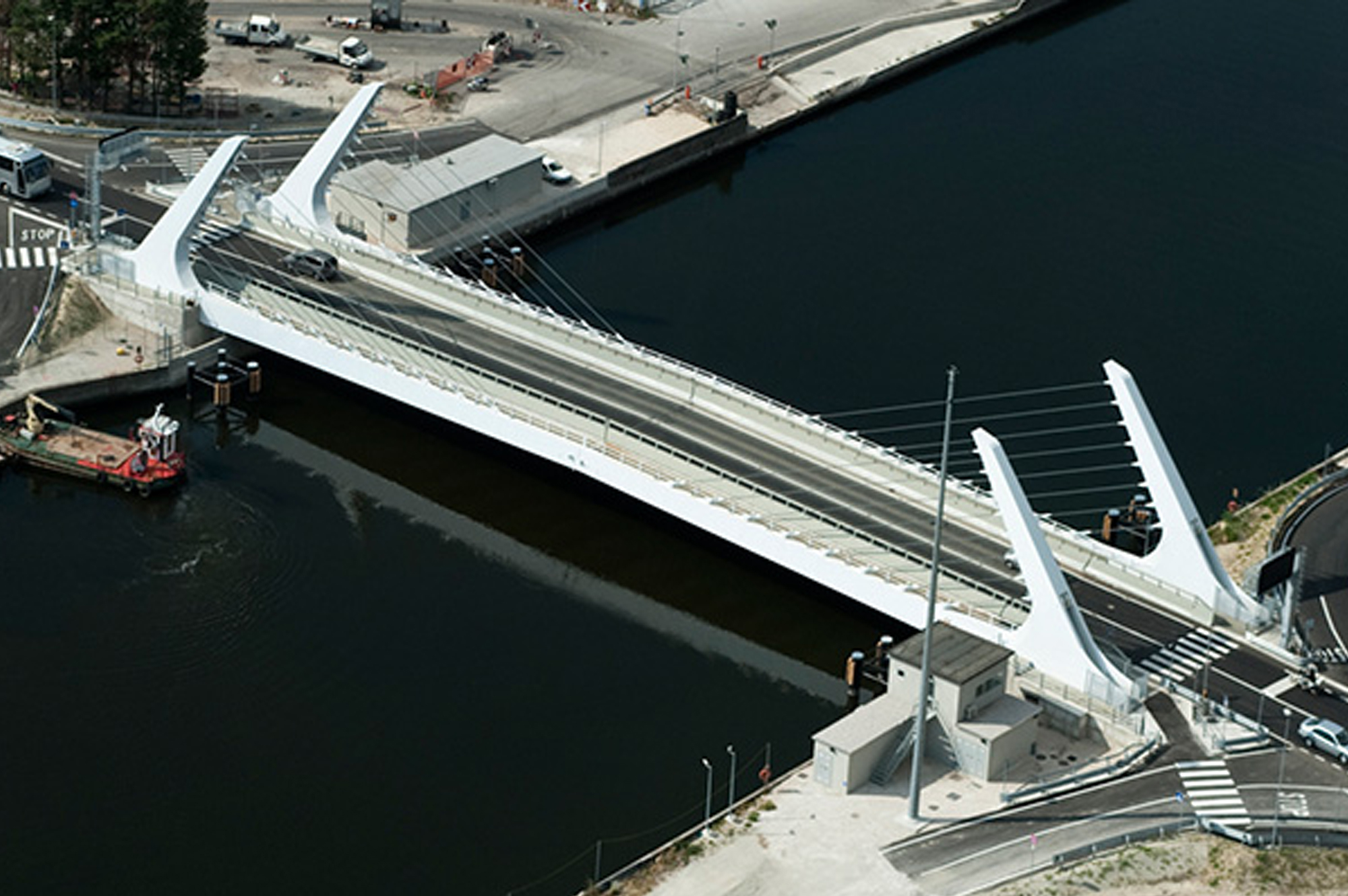 Candiano Channel
This project was developed together with Edin S.r.l. and William Brown, an internationally recognised specialist in the design of similar structures.
The new bridge, designed to replace an existing floating swing bridge, has a free span of 64.90 m. It consists in two equal and symmetric parts that rotate around a knuckle joint arranged on the abutments so as to obtain a clear opening of more than 50 m for the passage of ships. The structure is constituted by two principal box-section beams, connected by open-section crosspieces. Each main beam is supported by a tie-rod, whose forces are transferred to the centre of mass of the knuckle joint through three struts arranged radially.
One of the most distinctive aspects of the project is the system used to control and manage all safety plans for persons and equipment.
Client
PORT AUTHORITY OF RAVENNA