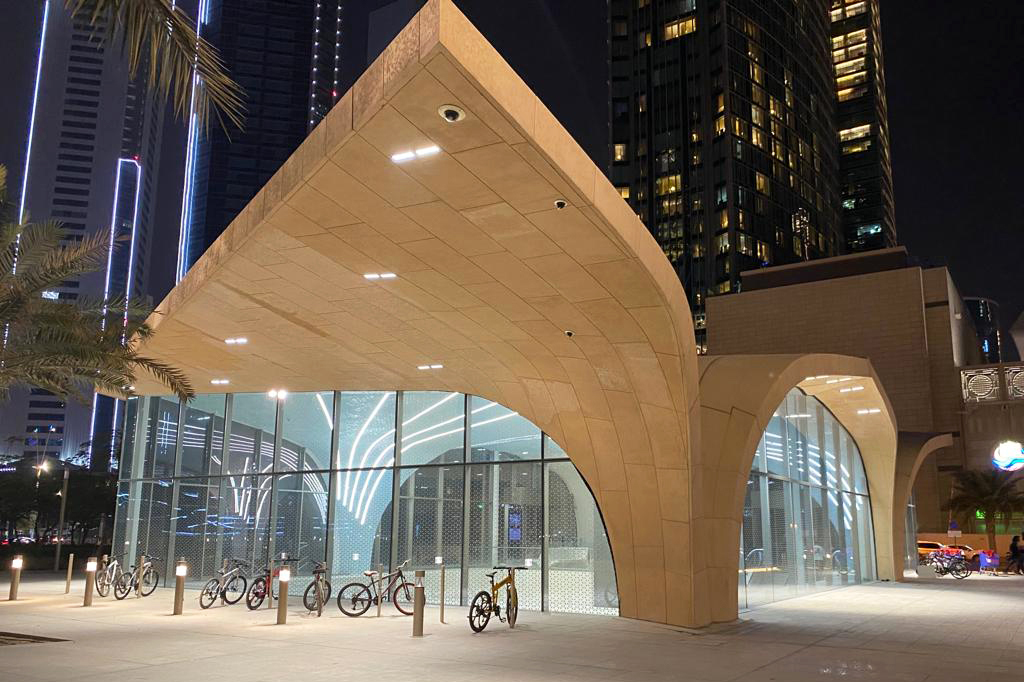 Doha Metro, Red Line South Underground
The Doha Metro is the most prominent and visible project of Qatar.
The metro system will be built in two phases:the first will see the construction of three out of the four lines (Red, Gold, and Green) and 37 stations.3TI is Lead Designer of Red Line South underground, with 32 km of tunnels at an average depth of 25 meters below ground level of central Doha, 5 underground stations, 4 on the Red Line and one on the Green Line, between the Msheireb Underground Station and the New Doha International Airport. The RLSU incorporates 5 switchboxes, 4 underground emergency exits, 35 cross passages and will be completed on 2018.
Al Doha Al Jadeda station, as part of the Red Line South Underground, has been designated as one of the three 'Pilot Station' of the 37 Metro stations for Phase 1 and will serve as a benchmark for the integrated station model for civil, MEP and systems. All the design has been carried out with BIM technology.Qatar Rail's metro network will have big impact on the lives of Doha's population providing a convenient and practical service with a specific mission:- Create a world-class public transportation network- Establish a Network Identity recognizable in the urban surroundings- Improve the existing local urban connectivity- Reduce pollution