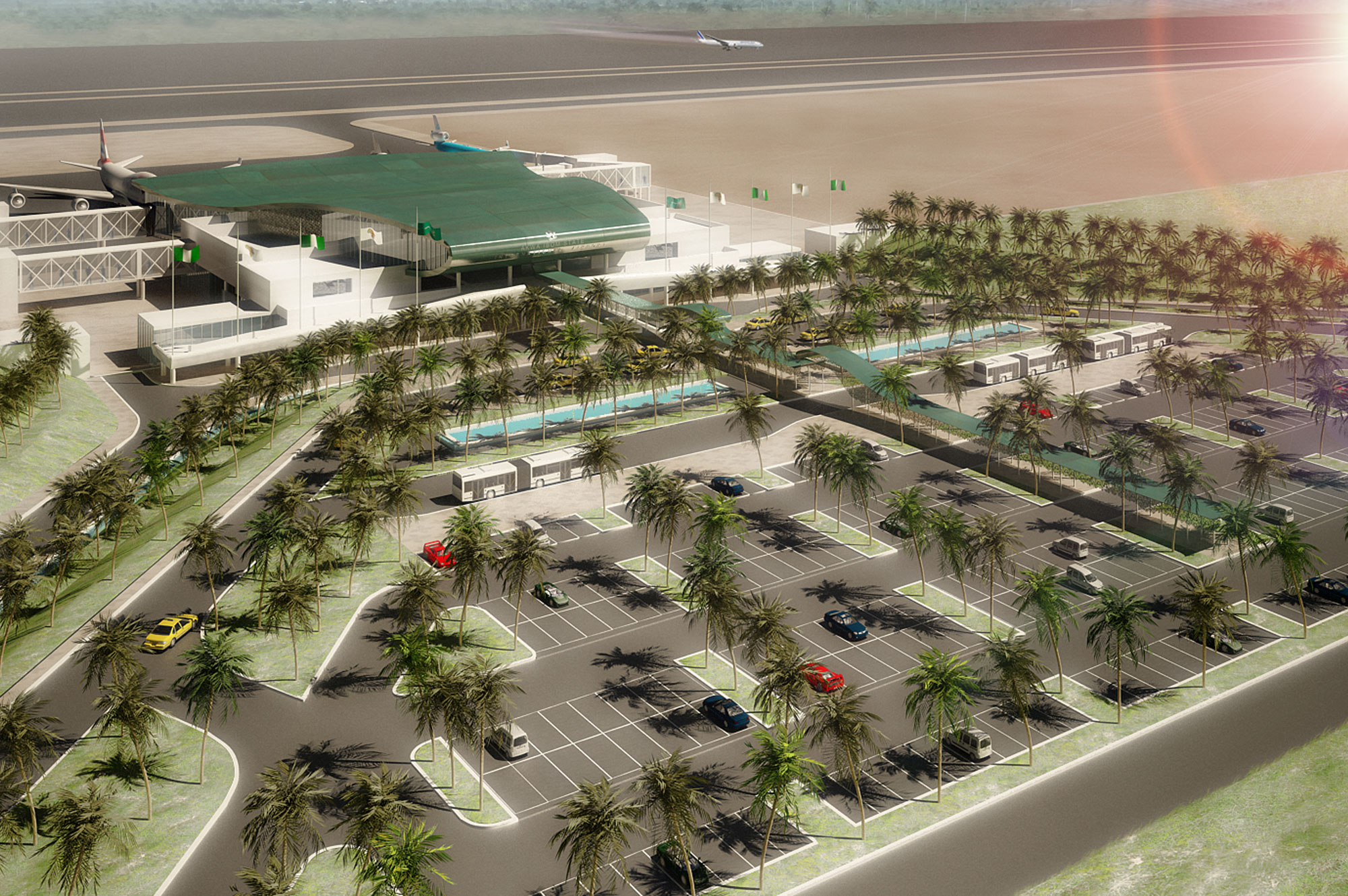 Ibom International Airport
3TI PROGETTI has been engaged to design the International Terminal Building at Ibom International Airport in Uyo – Nigeria as a design consultant to Alcon Nigeria Ltd, the contractor awarded the D&B Tender.
The project consists of the following three sections:
the new international passenger terminal (1.5 mln pax/year, 750pax/hour peak);
the air side apron, with fixed fittings and equipment;
the land side access road system and car park system.
The design gives prominence to the interior and exterior public areas, all below continuous roof. The gentle curve of the airport's roof is inspired by an aircraft-wing that defines the cross section of the structure.
The terminal is furthermore equipped with halls, lobbies, waiting rooms, staff offices, check-in areas and areas for police and security services. By preferring the language of essential forms, clearly defined spaces and natural materials such glass, steel and stone, all placed under a pastel green roof, the designer has created a bright, clear, simple yet comfortable environment designed to ease passenger flows.
The project also involved a series of macro analyses of the context and of the various project hypotheses including the study of the general local, national and international economic situation, the socioeconomic and demographic variables in the region, the environmental mitigation and compensation. This process involved a series of stakeholders including the main subjects operating in the airport, the different airlines and the competent institutional subjects.
Location
Uyo - Akwa Ibom State, Nigeria