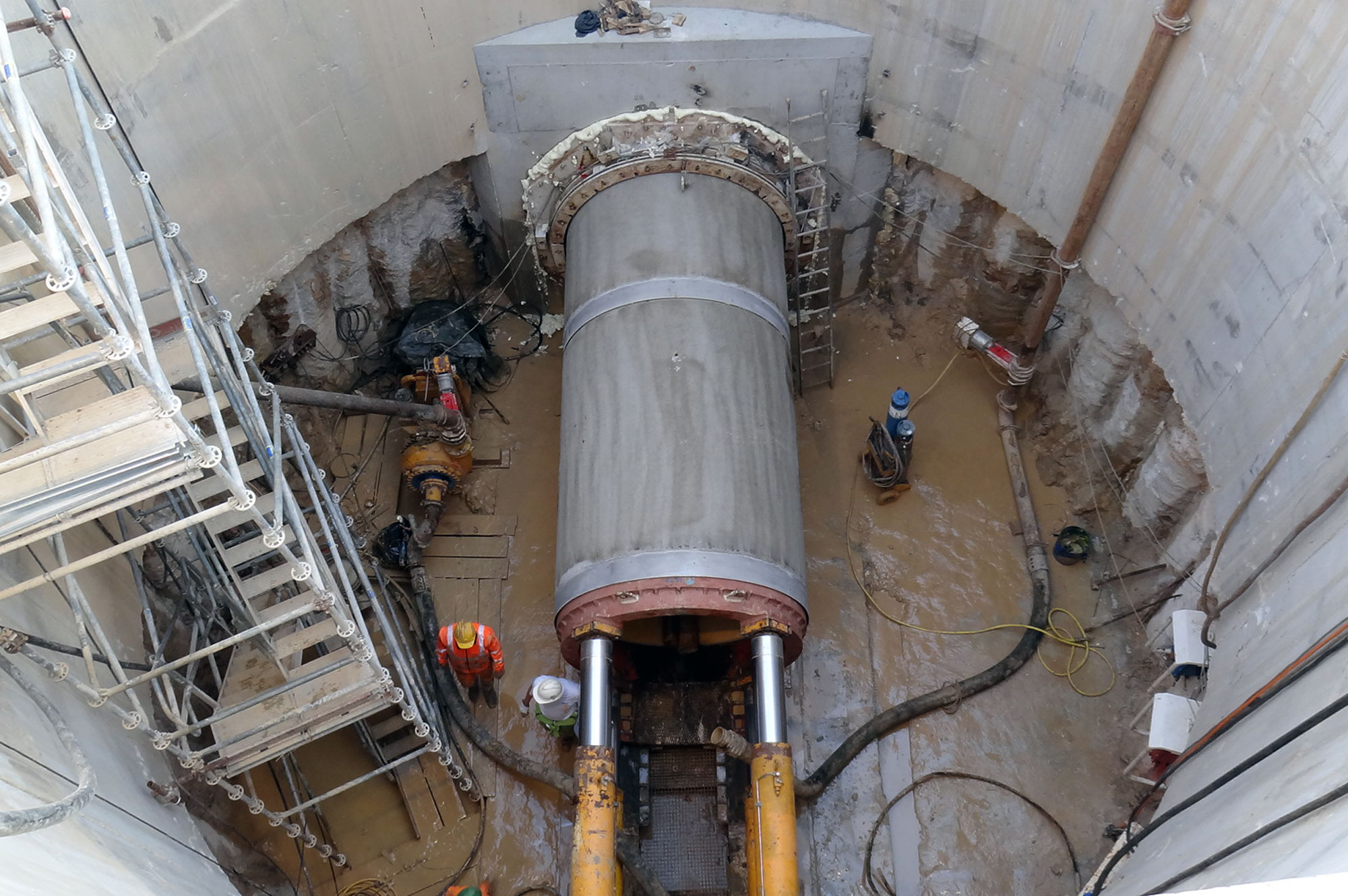 Marranella II Sewage Line
The new "Marranella II" interceptor sewer line was designed to "lighten" the flows transferred to the Marranella I, no longer sufficient for handling current capacity. The sewer network was also adjusted to serve the new infrastructures and services planned for the Tiburtina and Pietralata districts, as well as the new Tiburtina Rail Station and its relative road network and service infrastructures. The new line serves a catchment area of approximately 100,000 inhabitants.
The new 1.815 m long manifold consists of two flanking conduits with an internal diameter of 2.75 m and a constant slope of 0.15%. The offshoot from the Marranella II trunk line will be realised by means of an intake structure designed to collect an important quantity of the flows currently handled by the Marranella I line (approx. 21 m3/s of a total of 38.0 m3/s).