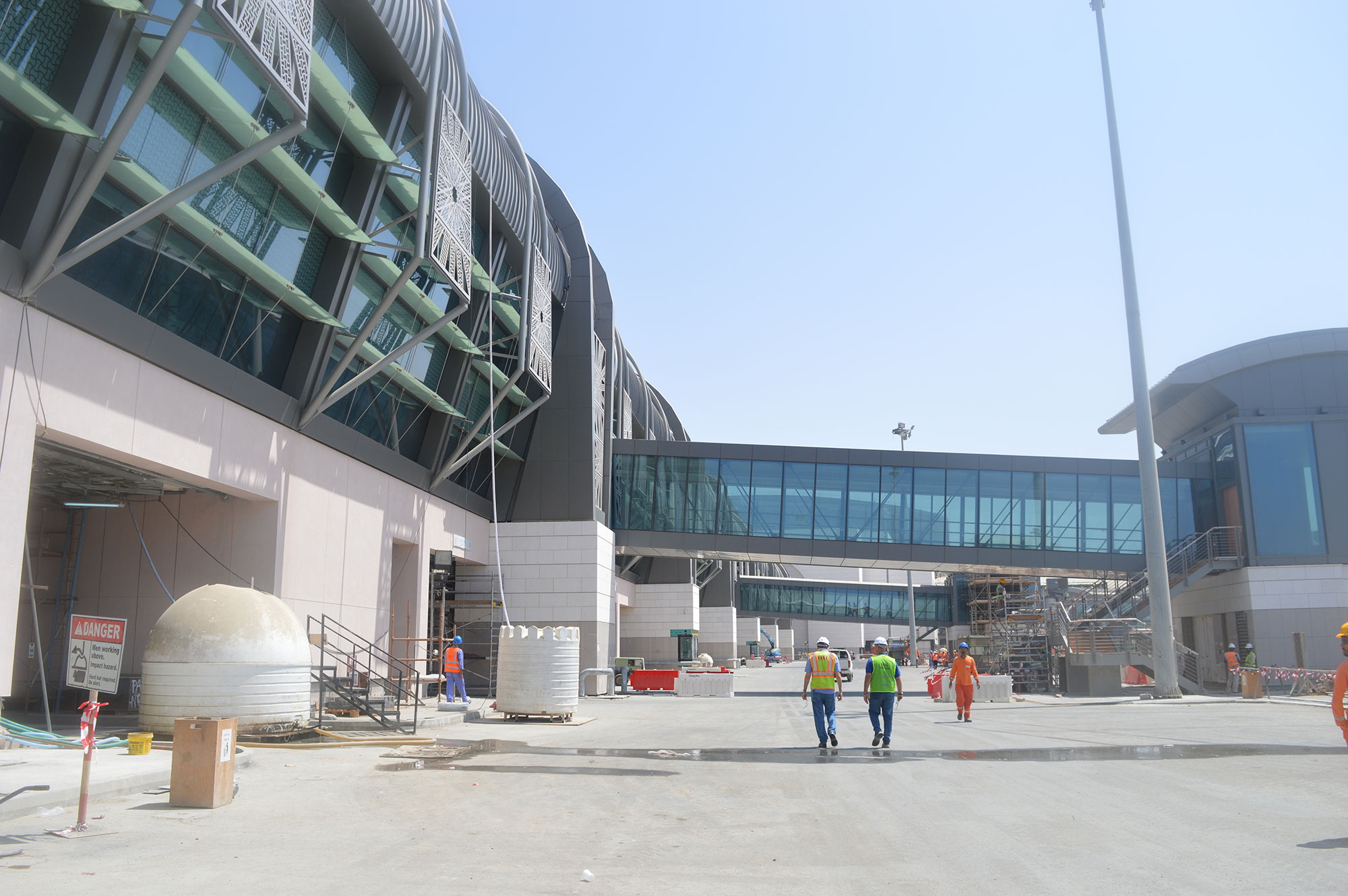 Development of Muscat International Airport
3TI PROGETTI is involved in the development of Muscat International Airport as a Design Sub-Consultant for airside/landside infrastructures mainly under Main Contract MC1.
The New Muscat Airport is designed according to four growth scenarios over the time: 12 million passengers, 24 million passengers, 36 million passengers and 48 million passengers with an area of 350,000 m², a new 4,000 x 60 meter runway and associated taxiways, a new Air Traffic Control Tower and Air Traffic Management Centre. The project also includes a new ATC Contingency and Training Centre, new access road, a 6,000 vehicle car park and more than 50 ancillary buildings.
With an operating office located on site, 3TI PROGETTI is in charge of two types of activities. First provide a technical office able to manage all the daily aspects related to the design during construction stage as Variations, Requests for clarification, Issue of instructions, Design review, etc. Second provide a dedicated design for particular or complex tasks such as the Refurbishment of the existing airfield to ICAO code F (which includes the complete reorganization of the runway and taxiways layout), the review of the Fuel Farm Philosophy to follow the new Operator requirements, Hydraulic studies, Airport Certification drawings, the Concept design for an Automated People Mover between the existing and the new terminal and Aircraft manoeuvring simulations.
Client
HILL INTERNATIONAL LLC (OMAN) ON BEHALF OF MINISTRY OF TRANSPORT AND COMMUNICATIONS SULTANATE OF OMAN