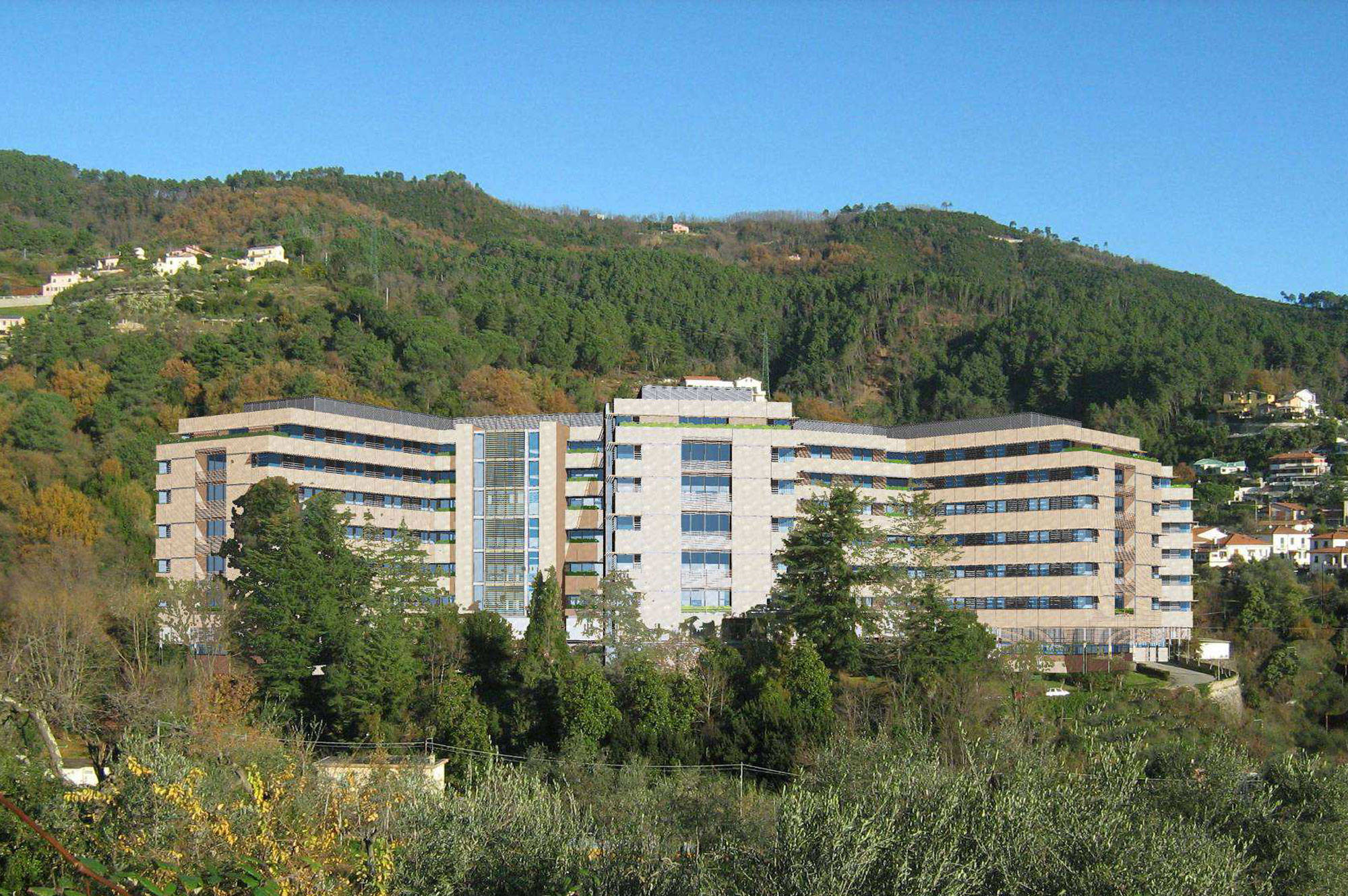 New Hospital in La Spezia
The project involves the design of a new 520-bed hospital in La Spezia, Italy.
The building takes the form of a fan to open up to the sea and allows most of the building to have a panoramic view. The project also includes other activities , such as the emergency department , a convention center , shops and a restaurant. A large atrium is a covered public square, with cafes and shops from which  visitors access the upper floors with lift blocks and waiting areas on the outside of the building. The project also includes a building of radiation therapy and about 750 parking spaces carefully hidden by a series of terraces.
Client
SERVIZIO SANITARIO NAZIONALE REGIONE LIGURIA. AZIENDA OSPEDALIERA LOCALE N.5 "SPEZZINO" - LA SPEZIA