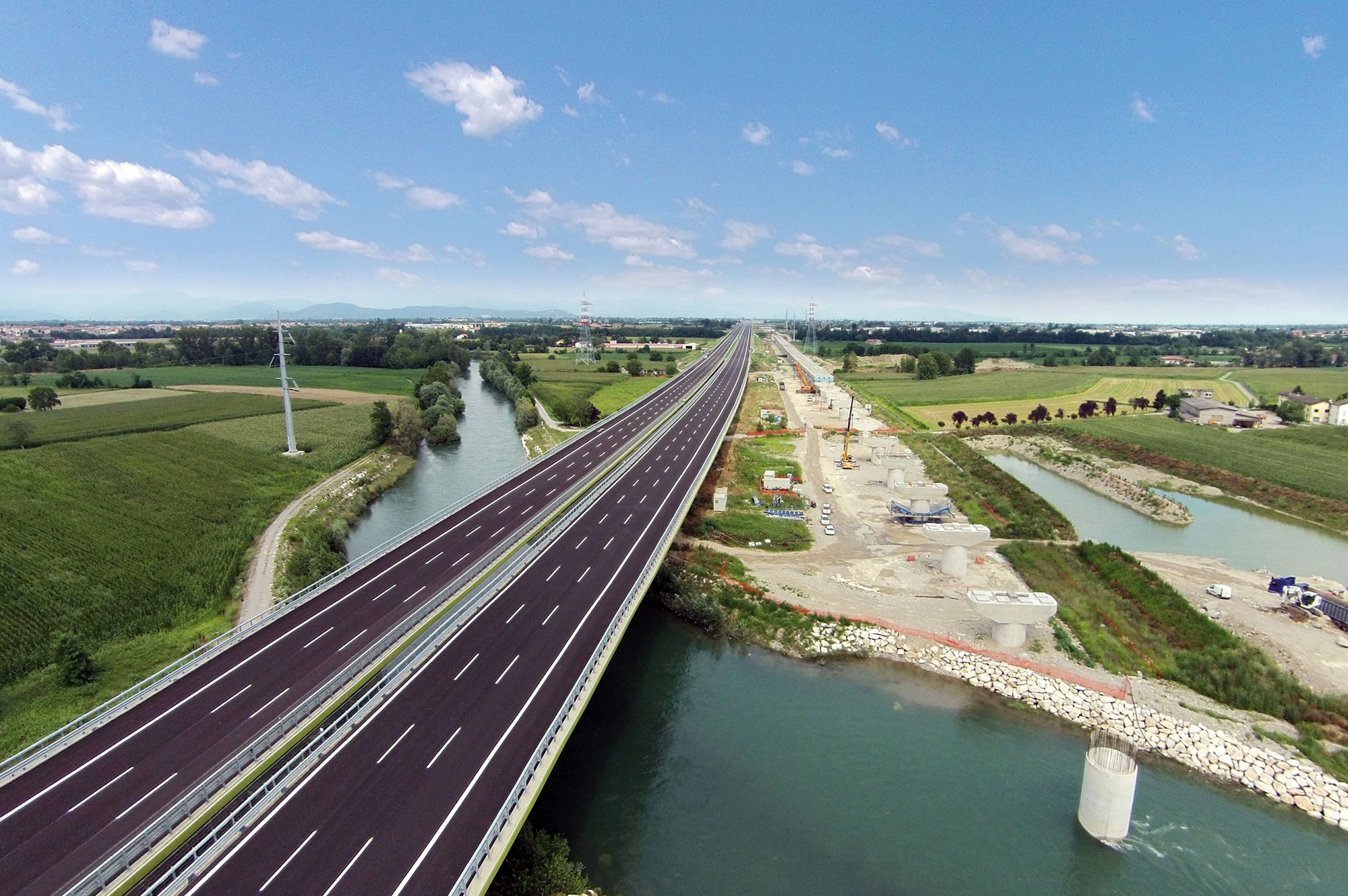 New motorway link Brescia and Milan
The new 60.9 km motorway connecting Brescia to Milan (part of TEN Corridor V) consists of 35 km of embankment, 18.5 km of trench, 5.2 km of viaducts and 2.2 km of tunnels. It is composed of a 49.8 km link that runs from the SP19 (District Road n. 19) near Brescia and to Melzo along an 11.1 km long access link to Milan.
The design also included links with several local main road interferences and local by-passes. The two roadways have a double lane, plus emergency lane with an 11.5 m wide divider in embankment and trench conditions, able to accommodate a future third lane. Typical multi-span viaducts have spans of 40 m, while the main bridges crossing watercourses feature 150-180 m spans, with suspension cables forming a central arch to the deck . The design of the road includes carefully studied architectural details and aspects that set it apart from the existing road infrastructures in the area.