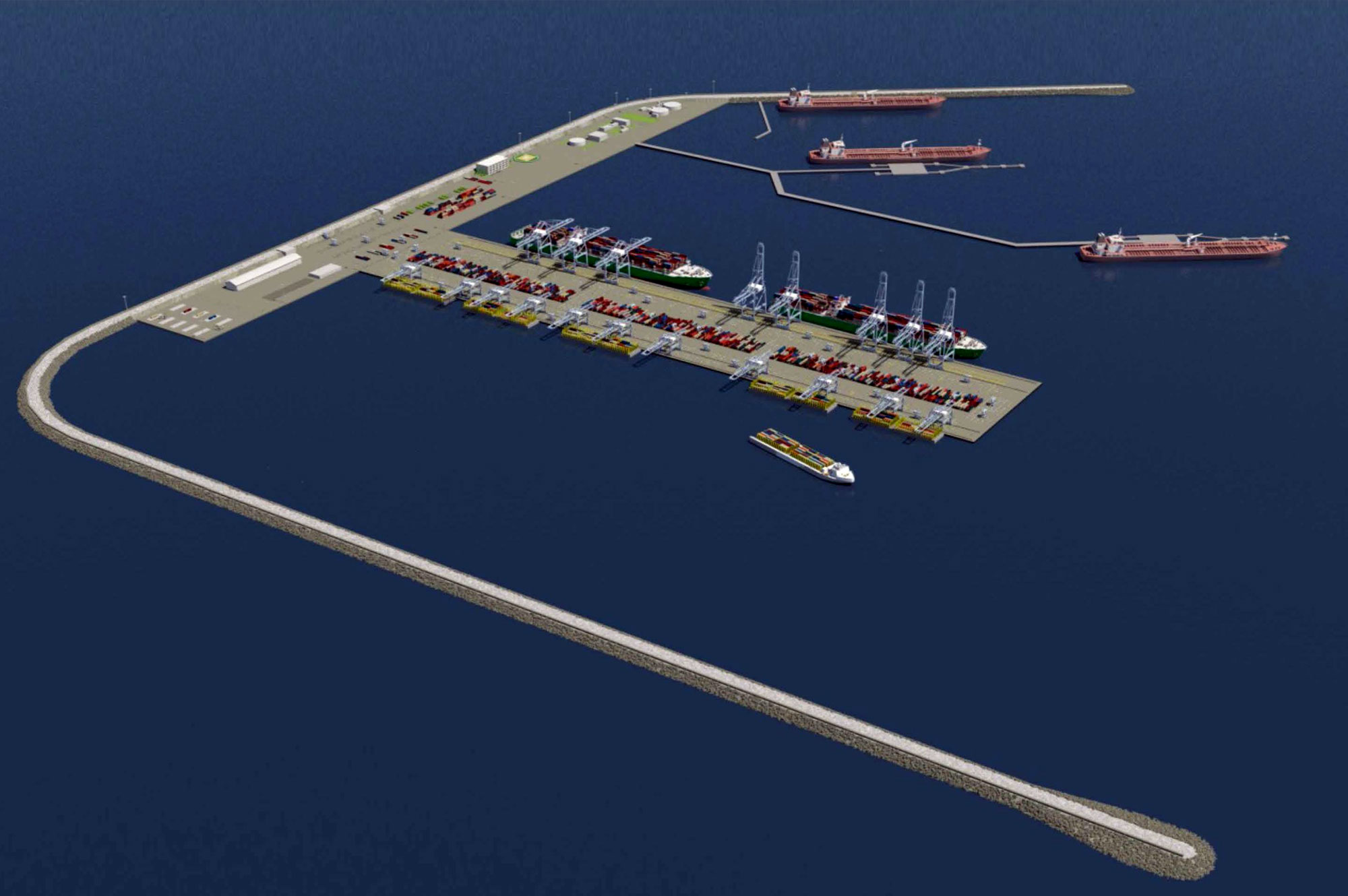 New Off-Shore-Multimodal Terminal in Venice
The VOOPS, Venice Onshore Offshore Port System, consists of an integrated multimodal infrastructure for transoceanic vessels, located close by the Venice lagoon, and aimed at restablishing the old 'silk route'.
The Venice Port Authority is planning an offshore platform to extend its capacity and strengthen North Adriatic's role as European gateway. Positioned 8 miles offshore, where the sea bottom is at least 20 meters deep, the offshore platform will be protected by a 4.0 km long breakwater dam which will shelter an oil terminal and a container terminal able to accommodate up to three latest generation container ships at the same time. The offshore terminal off the Port of Venice will berth larger ships and will bring both economic and environmental benefits.
The project has involved multiple disciplines and studies, among which the waves numerical simulations, carried out by 3TI PROGETTI, and the related physical models. Due to its peculiar position, the project's design is particularly influenced by the delicate environmental balance of the lagoon, to which the design leading principles are neatly intertwined. In order to preserve the aforementioned conditions, the infrastructure adopted separated hydraulic networks for storm and industrial sewers. The collected contributes are subject to specific treatment procedures, purified, and spread into the sea. Both biological and pollution related parameters are monitored so as to reduce the effective impact on the system.