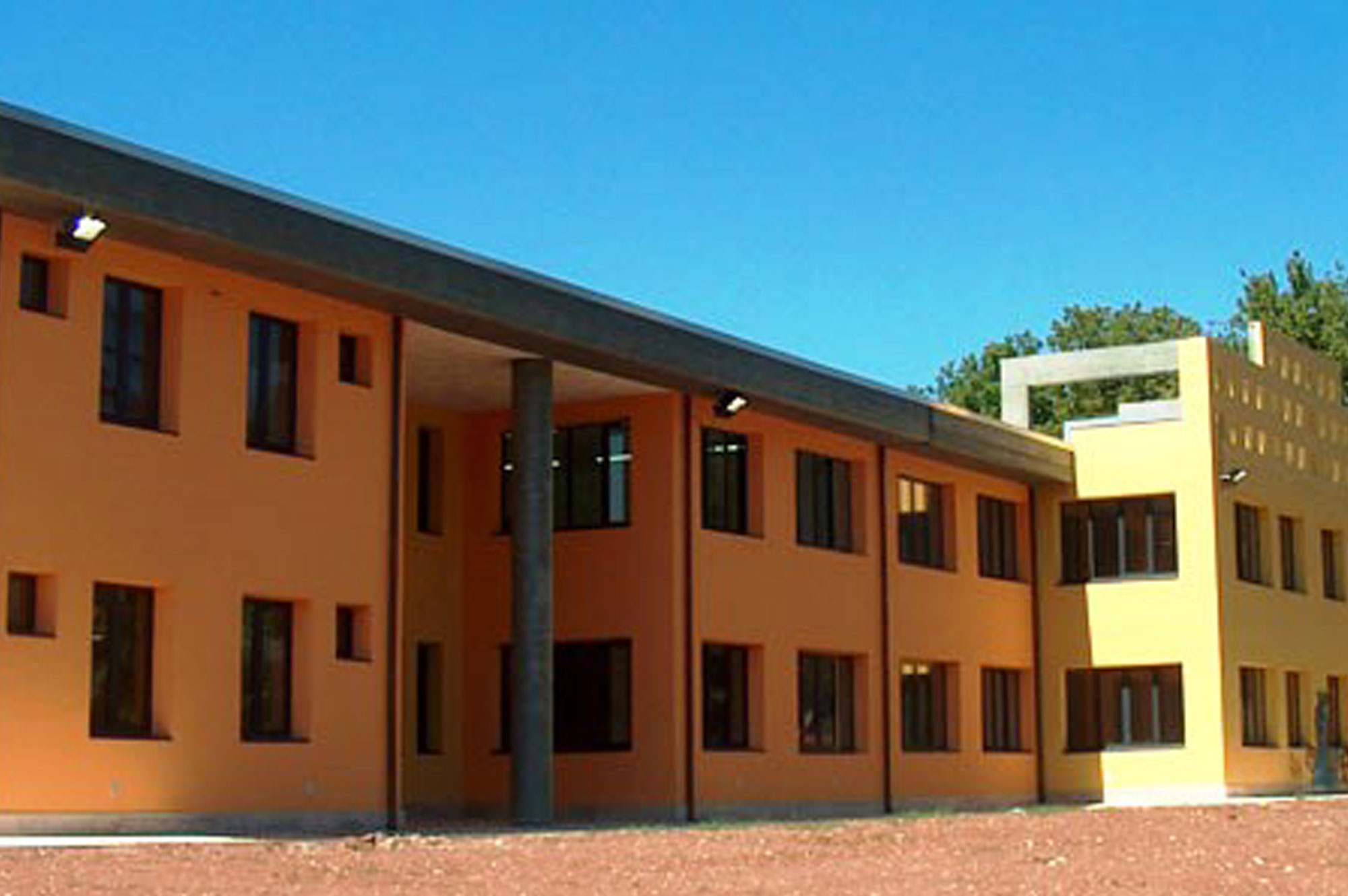 New School Complex in Rieti
The intervention foresees the construction of a school complex that will host different institutes in order to create a sort of citadel. The chosen area is located close to the psychiatric hospital, has a total surface area of 55.000 square meters and it is a property of the Province. The soil lot has a regular shape and looks generally flat. The complex draws on surrounding construction the shapes and full-empty ratio.
Four are the buildings foreseen, mutually linked with a covered passage that gives to the entire complex an integrated look, as pursuant to the project. A square, conceived as an element of integration and social inclusion, which can be used even for possible events, has been created in the central area that will be developed between the buildings.
The complex also foresees a gym that will be built later on; in the meanwhile all sports activity will be carried out in other buildings of the Province. The building that will be developed will host artistic and professional institutes. The institute will have an accommodation capacity of 500 students, 20 classrooms and a 5200 m net area. 7 laboratories for multimedia and scientific activities; areas devoted to administrative activities such as the secretary office, the headmaster's office, the teachers and/or meeting rooms, the porter and custodians lodges and first-aid rooms. The building is made up of two layers, each 3.00m high. The link between the two floors is made possible through a stair or a lift. There will be separate restrooms, for men, women, teachers and disabled persons.