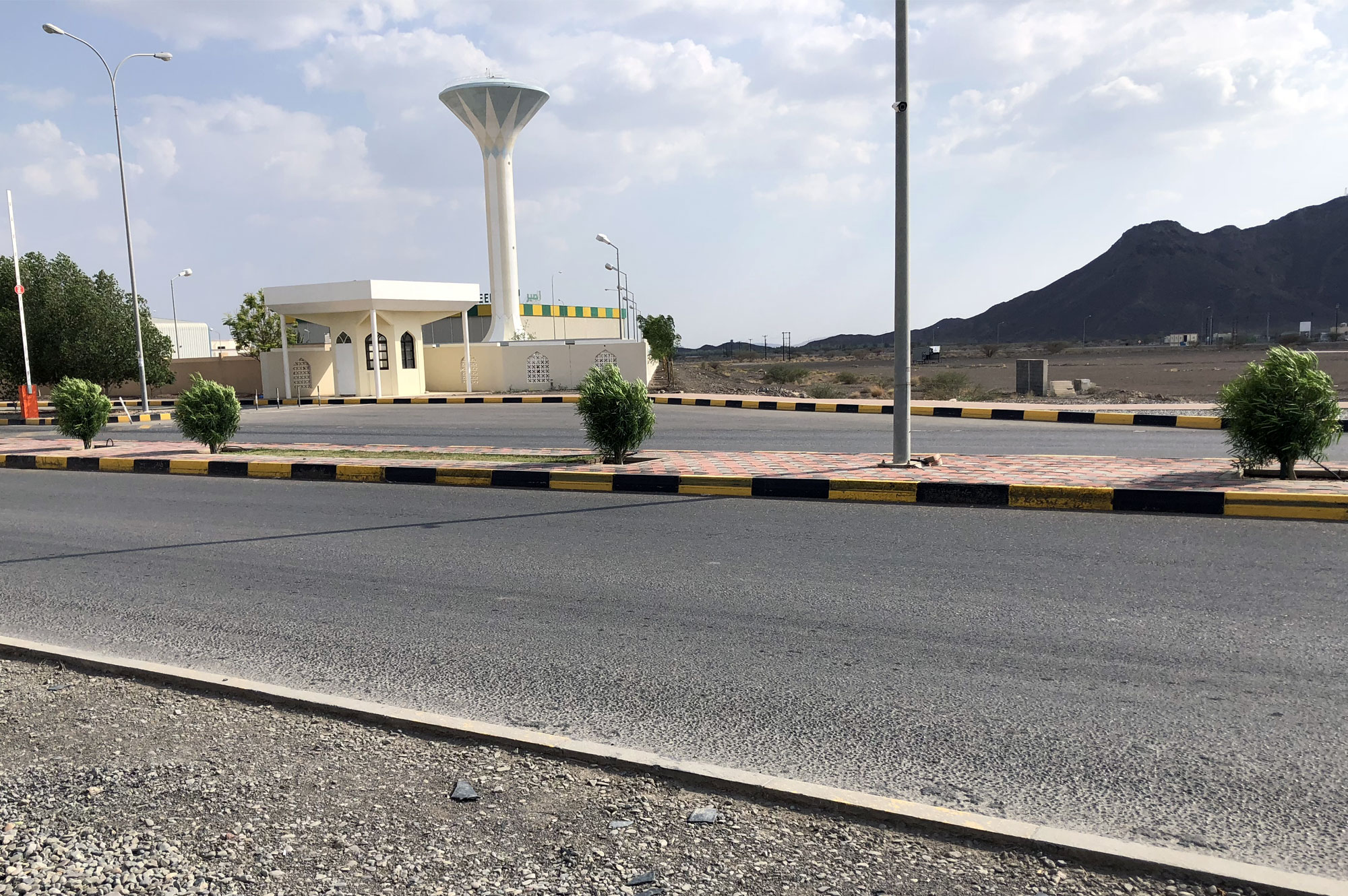 Nizwa Industrial City
Inaugurated in November 1994, Nizwa Industrial Estate is located in Oman's interior, 180 Kilometres from Muscat. Nizwa Industrial City plays a pivotal role in accelerating industrial development in Oman's Al-Dakhliya, Al-Wusta and Al-Dhahira government. The City is home to manufacturers producing: ceramics; plastics; medical products; plywood; tea packaging; mineral water; water tanks; ferrous casting; oil services and foodstuffs.
The expansion of the Nizwa Industrial City phase 3 and 4; includes the update of the existing Masterplan and the development of road network for a length of about 6.3 Km serving around 1 million square meter of industrial plots; as well as the design of storm water, sewage, irrigation, electrical, street light, optical fiber telecom, potable water network, firefighting network. Additional water tank was added. And a full security system of CCTV cameras, security check points and integrated automatic access control system for all the City's entrances and exits; connected all to a central security control room.
Client
Madayn (previousli public estabishment for Industriale Estate)