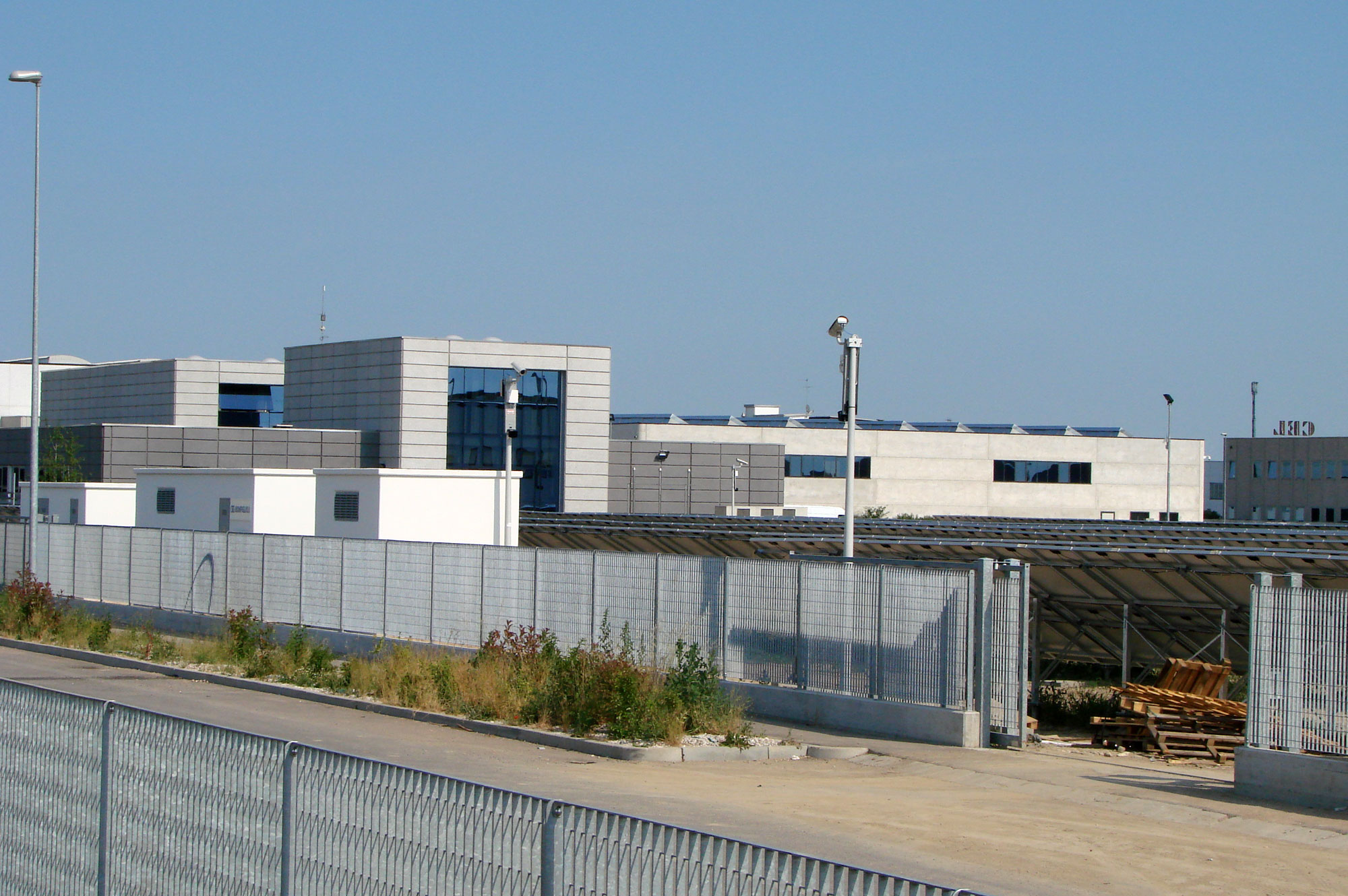 Photovoltaic Power Station in Legnano
The project involved the construction of a new photovoltaic power system in the S. Pietro industrial area of the municipality of Legnago, in the province of Verona. The 21,469 sqm photovoltaic power system covers is divided into two sectors, one measuring 14,118 sqm and the other 7,351 sqm. The plant consists of 4,140 mono-crystalline silicon fixed orientation solar panels with a unitary nominal power of 240 Wp, for a total power output of 993,600 Wp.
The photovoltaic panels are installed on specially designed steel structures, making it a non-integrated system. Ancillary services (such as lighting and FM technical areas, air conditioning, auxiliaries, special equipment) are supplied to the plant by a 400 V, 50 Hz dedicated low voltage supply.