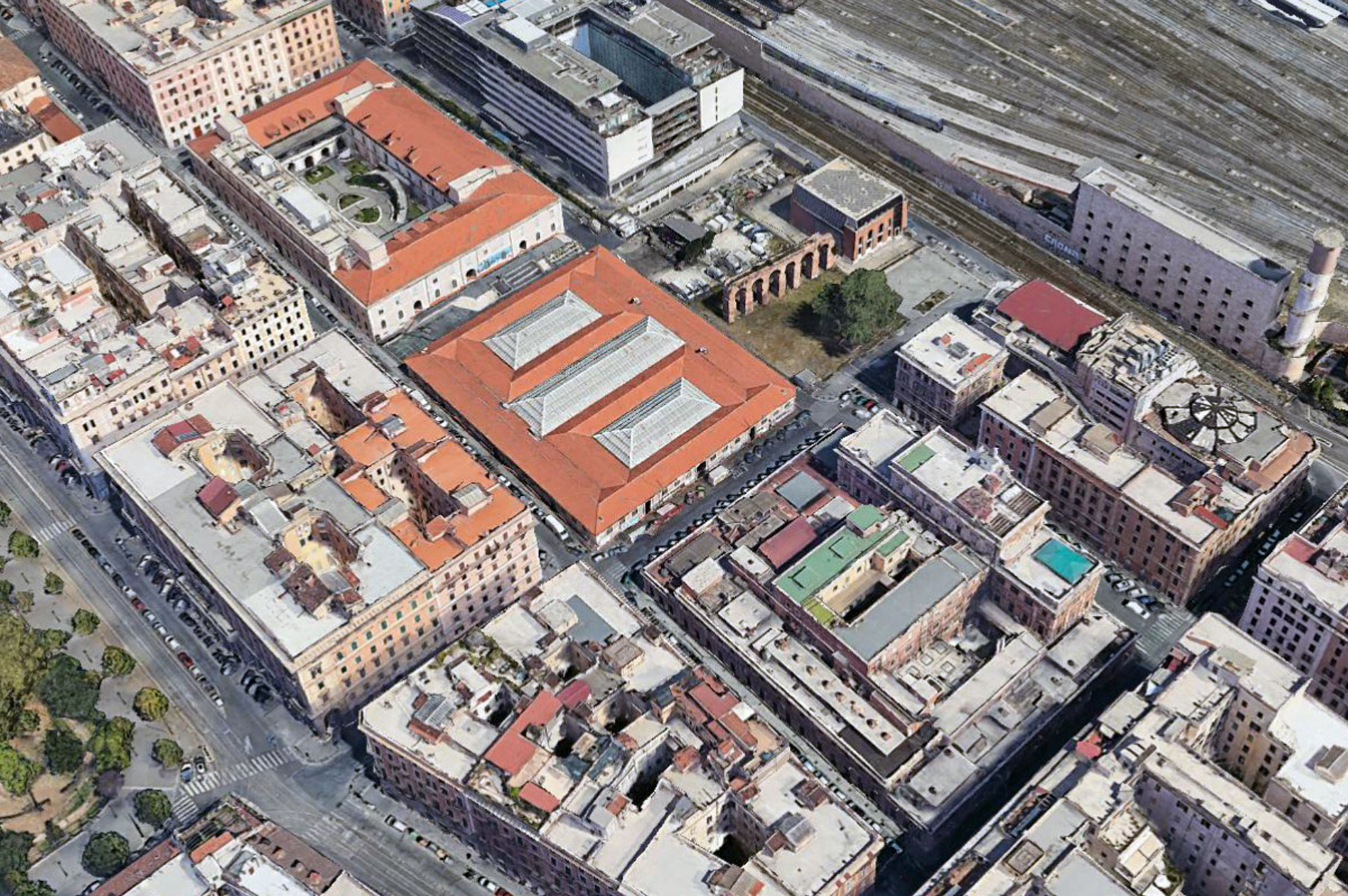 Roma municipio I – Mercato Rionale Esquilino
The Esquilino Market is a building with a total surface area of 5047 sqm, made of load-bearing masonry and reinforced concrete partitions.
The side corridors are covered with wooden trusses and tiles, while the three central areas have pavilion roofs made up of metal trusses and polycarbonate sheets. The building was built as part of the interventions provided in the 1883 Rome Urban Plan which foresaw the Expansion Plan of Esquilino District including some service facilities such as Sani and Pepe Barracks. 3TI's project aimes at reconstructing the building according to the original drawings of the time, bringing the complex back to that basic clarity, typological simplicity, which alone can ensure unity and organicity even in a different functional context. The width of the buildings (constant on the 8 m) has allowed the use of reduced dimensional standards but sufficient for the good functioning of the new structure.