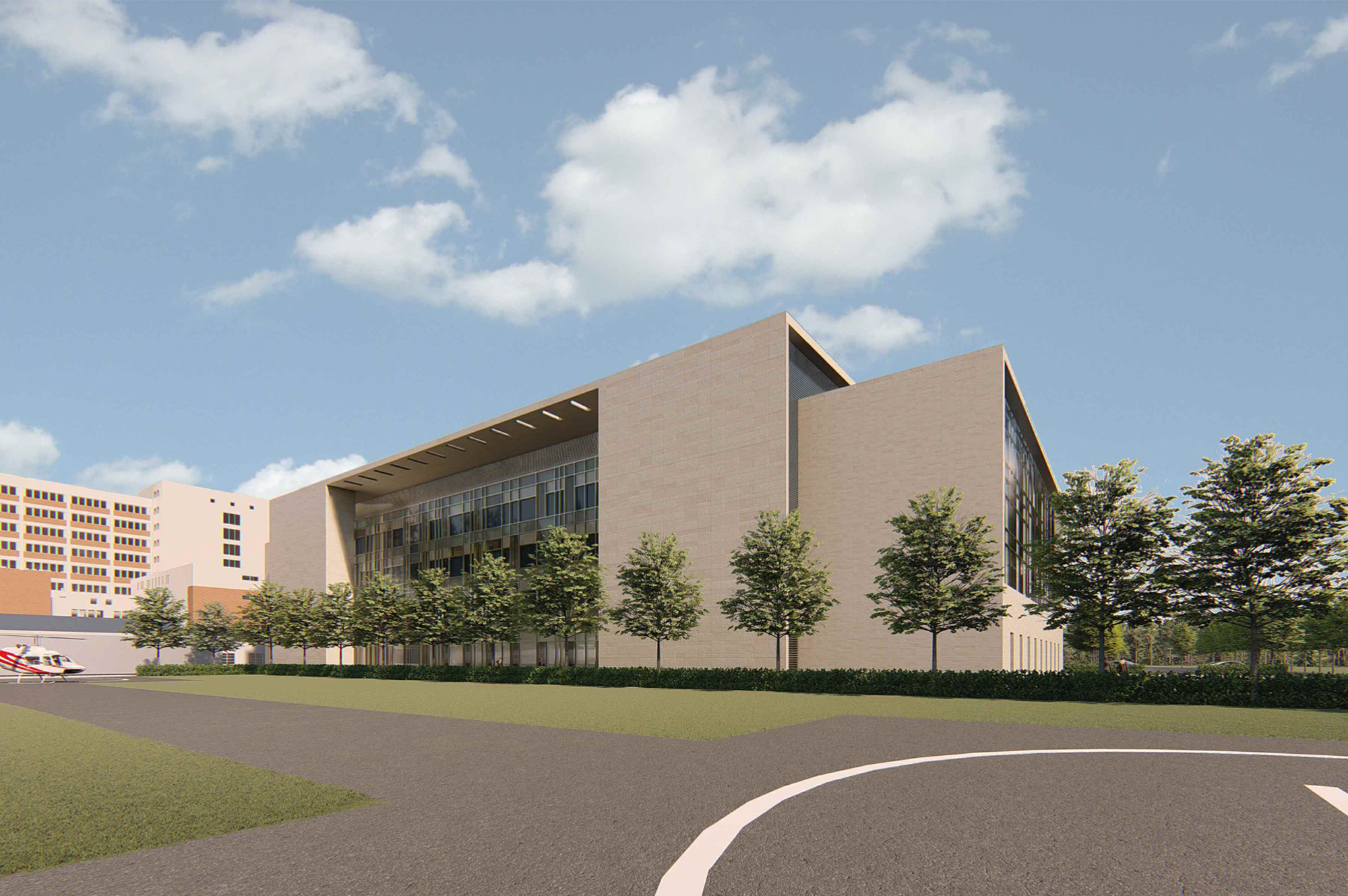 Târgu Mures Emergency Clinical County Hospital
The Târgu Mureş Emergency Clinical County Hospital (ECCH Târgu Mureş) is one of the largest public health facility and provider of health services of local, regional and county interest in Transylvania, with 1089 beds of which 939 beds are for adults and 150 beds for children and 123 beds for day hospital iration and 12 beds for accompanying persons.The hospital is designed as a mono-block structure with a main building and technical and administrative buildings. The overall purpose is to improve the existing framework of Burn Centers in Romania by creating and building new integrated center in Targu Mures Emergency Clinical County Hospital. The project scope is to design a new space according to the norms and laws ruling in Romania and in accordance with the European standards. The new space is designed to accommodate:
a burn center with 5 beds for critical patients and 10 beds for intermediary ICU and the relocation of the plastic surgery and reconstructive microsurgery department to be included in the burn center (according to order no.476/2017);
an Intensive Care Unit for 57 beds;
a surgical bloc with 25 operating rooms.
Client
ROMANIA - THE MINISTRY OF HEALTH
Partner
GPA INGEGNERIA Srl, ROSSIPRODI Associati Srl, SC CONSITRANS Srl, Popaescu & Co Srl