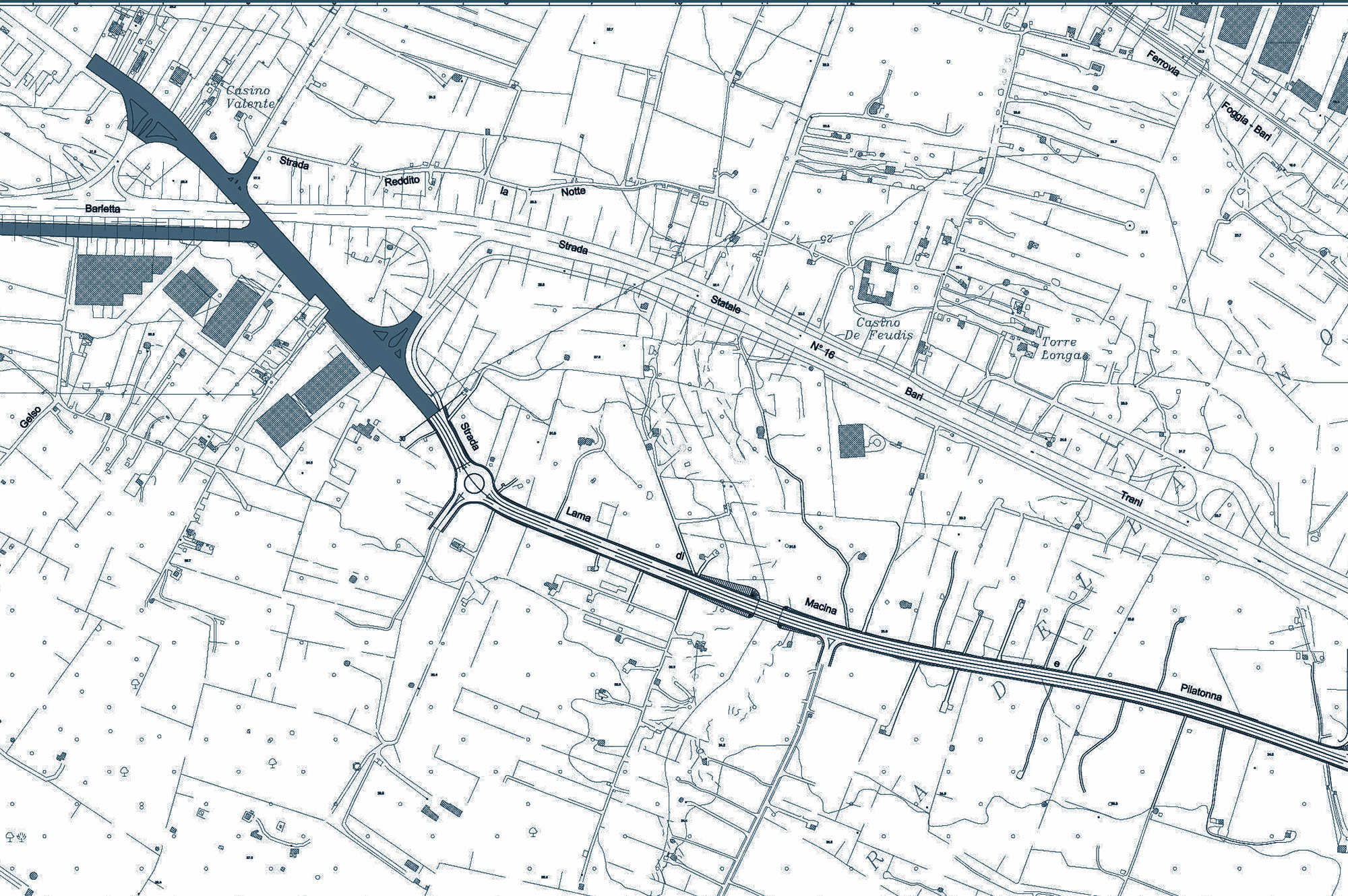 Urbanization of the industrial area of Bisceglie
This project marked the completion of primary urbanisation works in the industrial area of the city of Bisceglie, begun in March 2009. In particular, the works consisted in the design of the:
• a modified road network to improve traffic flows and surface water drainage, collection, treatment and storm water runoff;
• potable water network serving the entire area;
• local sewerage network, including two pump systems and one high pressure pipe required to manage site conditions;
• surface drainage network in accordance with applicable national regulations and the future development of the road surface;
• public lighting network;
• locations of buried electrical and telephone networks.
The project was developed to be realised in phases.
Amount
Final Design: € 13,450,000.00 - Detailed Design: € 3,280,000.00