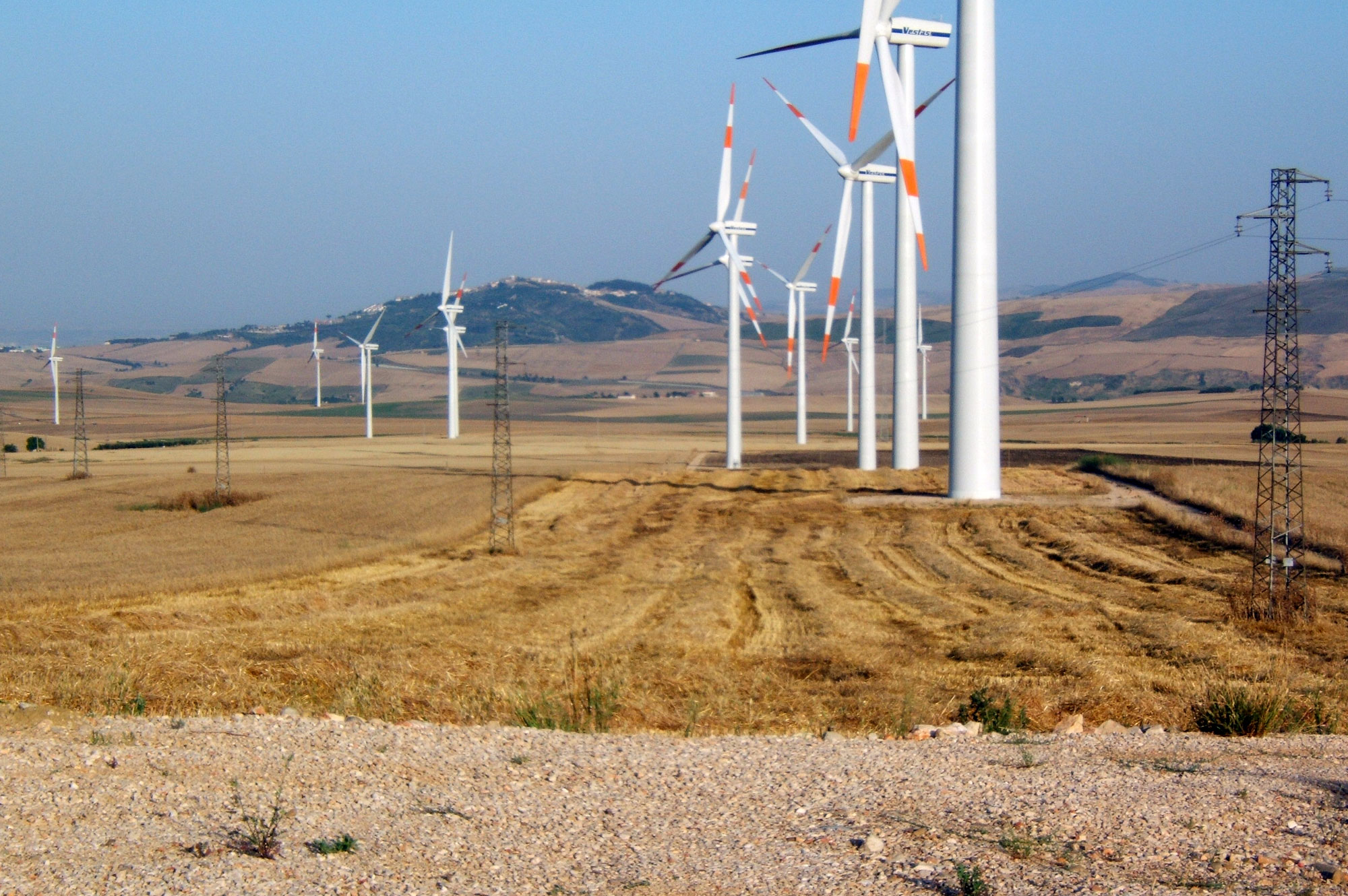 Wind Farms in the Regions of Apulia and Sicily
This commission involved the design of civil works related to the installation of approximately 350 wind turbine generators in 7 different wind power parks located in the provinces of Foggia, Palermo, Messina and Agrigento. In particular 3TI has involved in the following park designs:
Sant'Agata, where the wind turbine generators are located in two different areas of the Municipality of Sant'Agata in Apulia;
Lago Arancio in the Sicilian territory of Sambuca with 22 aero generators and 2 anemometric towers;
Rocca Ficuzza in the Municipality of Caltabellotta (Agrigento) with 26 wind turbine generators and one anemometric tower;
Nebrodi in the municipalities of Ucria, Floresta, Raccuja, San Piero Patti and Montalbano Elicona, in the province of Messina, with 76 wind turbine generators and 5 anemometric towers;
Alcantara in the municipalities of Francavilla di Sicilia, Fondachelli Fantina, Antillo and Tripi, in the province of Messina, with 56 aero generators and 4 anemometric towers.
The peculiarity of the design of each of these interventions lies in the exceptional dimensions and weights of the material to be transported and in the arid terrains selected for the turbines. The project was further complicated by the limits encountered in laying out connecting routes.