News, June 15, 2020
Rail Baltica Project: 3TI full steam ahead!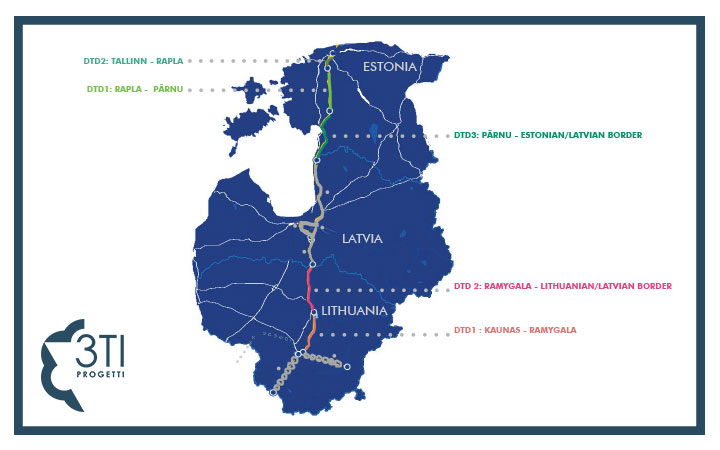 We're proud to announce 3TI two new contracts signing for Detailed Technical Design Review and Design Expertise Services for Rail Baltica in Estonia and Lithuania, as leader of the JV with the Turkish company Yuksel.
The Estonian railway track, split into three subsections DTD1 (Rapla – Pärnu) – DTD2 (Tallinn – Rapla) – DTD3 (Pärnu – EE/LV border), develops for more than 200 Km and consists in around 360 artworks (major and minor) and 3 stations.
The Lithuanian line is divided into two subsections DTD1 (Kaunas – Ramygala) – DTD2 (Ramygala – Lithuanian/Latvian border) run along 170 Km and consists in around 30 artworks (major and minor) and 1 station.
Last Friday, 3TI Partner and Director for International Business Development Giorgia Gunnella took part in the Kick off Meeting, confirming 3TI's expertise in international infrastructure market, along with the technical team led by Michele Amerio, 3TI Partner and Technical Director.