News, February 21, 2019
See you at MIPIM 2019!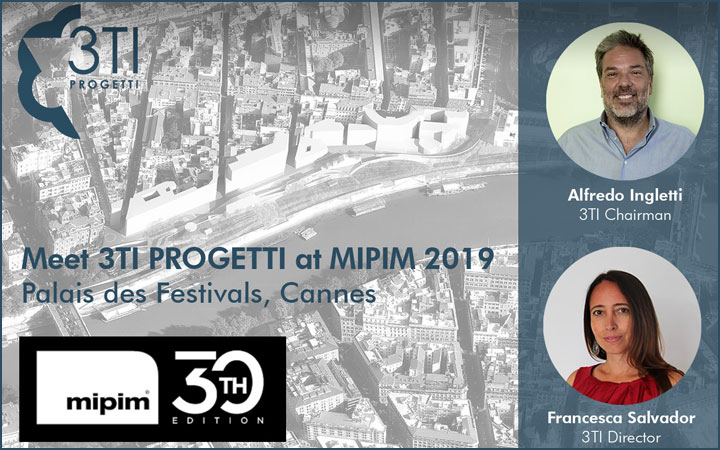 Less than a month now to MIPIM 2019! 3TI Progetti will be there with Chairman Alfredo Ingletti and Director Francesca Salvador.
Come and meet us at "Club Italia" in the Italian Pavilion from March 12 to 15, we're looking forward to seeing you there!