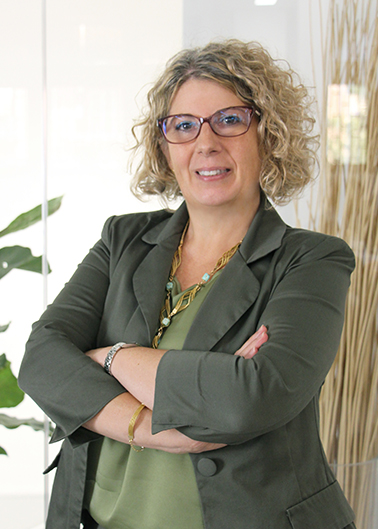 Maria Teresa Navarra
Senior Partner
Technical Director
Maria Teresa is a building engineer and over the years has gained a lot of experience in the years in the railway sector, also thanks to her direct involvement in various framework contracts with the railways, Italferr, RFI.

Maria Teresa has dedicated herself to the architectural design of the stations since 2000, the year she joined 3TI PROGETTI, always paying special attention to the technical problems and interactions with structural and MEPF design. Over the years, she gained deep experience in solving design problems, related to layout design, major and minor structures, stations, line hydraulics, interfering road network and building design, such as the 3 rd lane of the motorway A4 between the new bridge over the Tagliamento river and Gonars and University Campus expansion "Polo Dei Rizzi".

Since 2018 Maria Teresa Navarra is Technical Director and Senior Partner of 3TI PROGETTI.