News, April 7, 2020
3TI for the Scientific Research Center: Human Technopole, Milan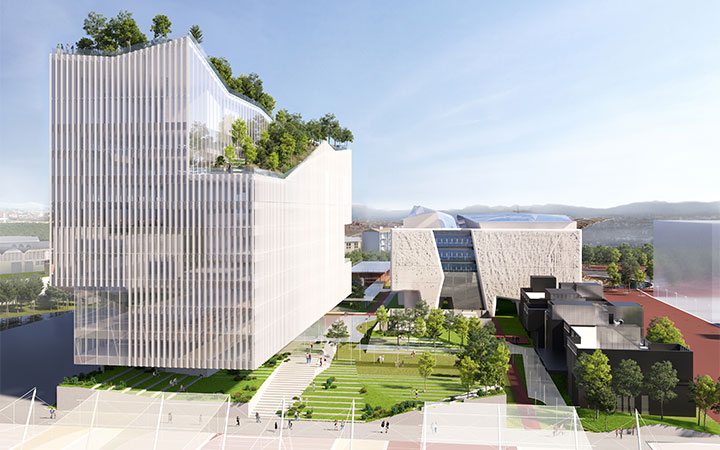 3TI PROGETTI was awarded last Friday in the international architectural competition for the Human Technopole Headquarters published by the Human Technopole Foundation and Arexpo, as member of the team lead by Piuarch. 3TI PROGETTI is in charge for the structural engineering of this innovative scientific research center./project/human-technopole
Based in MIND, Milano Innovation District, we are proud for this significant assignment and we hope this project will give a real contribution to Milan's restart after this difficult time.
With an investment up to 94.5 million euros, the new Human Technopole building will represent the heart of HT's scientific activity. Ten floors high, over 16.500 square meters exclusively dedicated to research laboratories and 3.000 square meters of terraces and green areas. The Campus will cover an overall area of over 11.000 square meters including three existing buildings: Palazzo Italia, the iconic Milan EXPO 2015 pavilion, a North Pavilion and a South Pavilion.
"HT's new building represents a fundamental investment for the health and well-being of citizens and a concrete way of strengthening the Italian scientific community and preparing it for future challenges" highlighted Marco Simoni, President of the Human Technopole Foundation.
Read more on:
http://www.ediliziaeterritorio.ilsole24ore.com/art/progettazione-e-architettura/2020-04-03/lo-human-technopole-piuarch-milano-nuovo-polo-biomedico-insegna-benessere-154039.php?uuid=ADv6qyH
https://www.ingenio-web.it/26452-human-technopole-scelto-il-progetto-ecco-come-sara-il-nuovo-palazzo-della-ricerca-nellex-area-expo