News, July 30, 2020
A New Home for Pino Zac Archive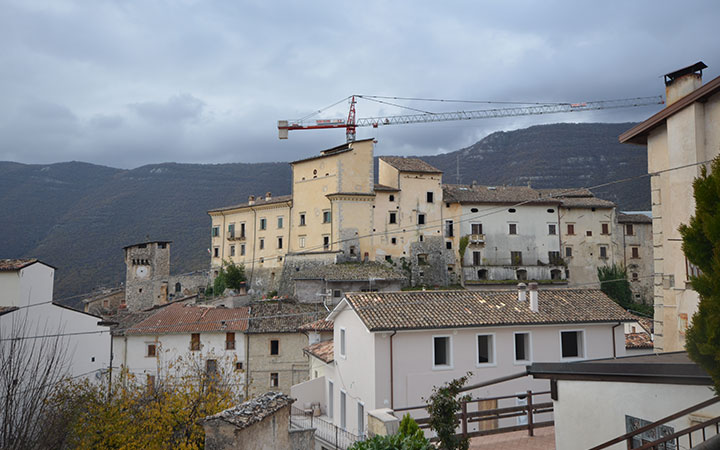 The structure, damaged by 2009 earthquake, is registered in the Recovery Plan as building with relevant architectural and environmental value.
Last July the 10th , 3TI, in charge of Final Design and Seismic assessment, has resumed design activities of Palazzo Muzi Zaccaria Building, Fontecchio (L'Aquila).
The main interventions to be carried out concern structural vertical and horizontal consolidations, technological systems renovation, architectural barriers removal.
The Building hosted the famous cartoonist, director and animator Pino Zac, founder of "Il Male" a satirical Italian weekly.
In line with the desire to preserve the artist historical archive, the community of Fontecchio aims at creating a "Casa Museo Pino ZAC" preserving furnishings and materials. Other spaces will be renewed to realize a social housing project "Casa & Bottega".