Events, May 16, 2023
EFCA GAM & CONFERENCE 2023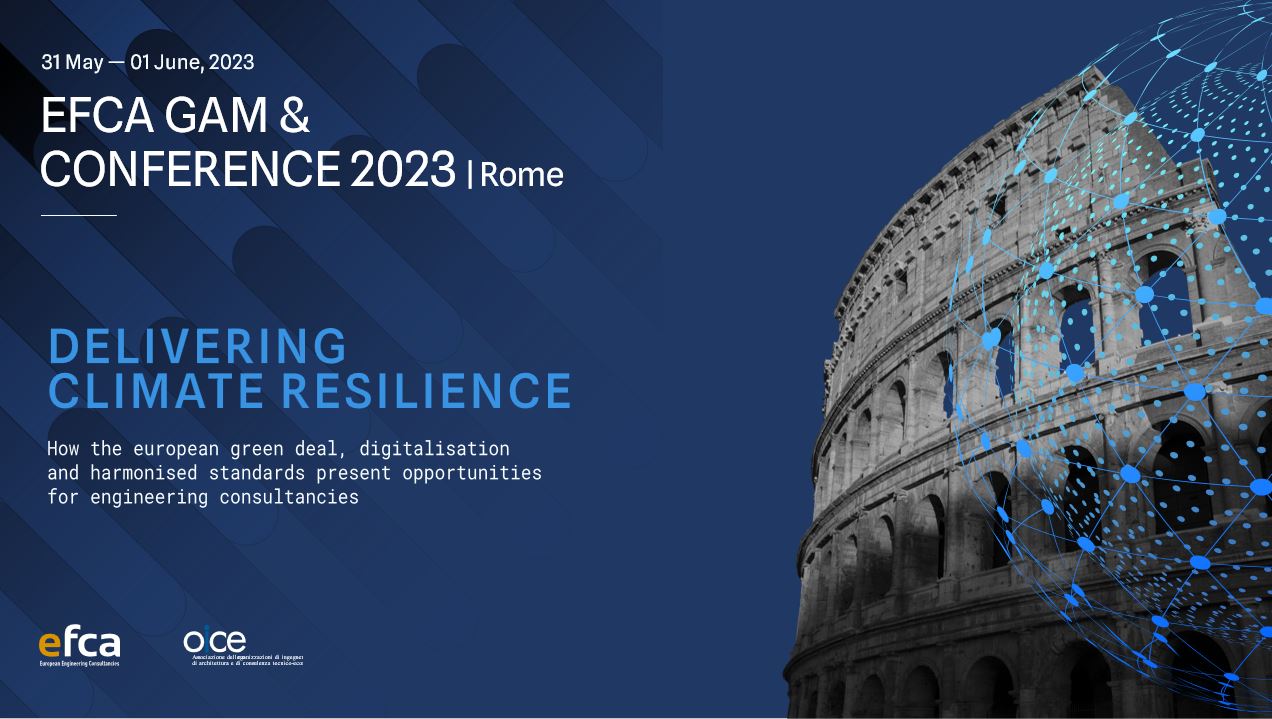 There is still time to sign up for "2023 @EFCA INTERNATIONAL CONFERENCE DELIVERING CLIMATE RESILIENCE – How the European green deal, digitalization and harmonized standards present opportunities for engineering consultancies"
The event will take place in Rome at NH Hotel Roma Centro from the 31st of May to the 1st of June and will include several moments and panel discussions like:
* Panel 1 / Rebuild Ukraine – The role of the European engineering and consultancy companies
* Panel 2 / The role of digitalization in structural resilience
* Panel 3 / What perspectives/opportunities for consulting engineers from the need for greater climate resilience?
Everything will be accompanied by musical performances, meeting lunches and gala dinner with the ceremony of FL Competition Award at Terrazza Caffarelli.
Get your tickets now!