News, March 18, 2021
New Municipality Library in the complex Città del Sole, Rome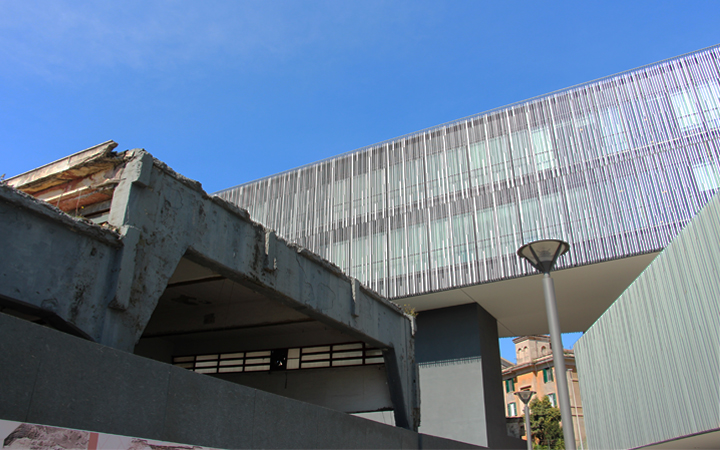 The project for the new municipal Library in via della Lega Lombarda in the ex ATAC storage is going on, in partnership with Labics. The library will complete the entire complex of "Città del Sole", previously designed by 3TI and Labics, that includes housing, commercial spaces, offices, directional spaces.
3TI Progetti is in charge of structure, MEP, fire protection system, Health and Safety Management.
We did a site visit today while demolitions and investigations are in progress.
Stay tuned!