News, November 18, 2020
"Palazzo Diamanti" on-site activities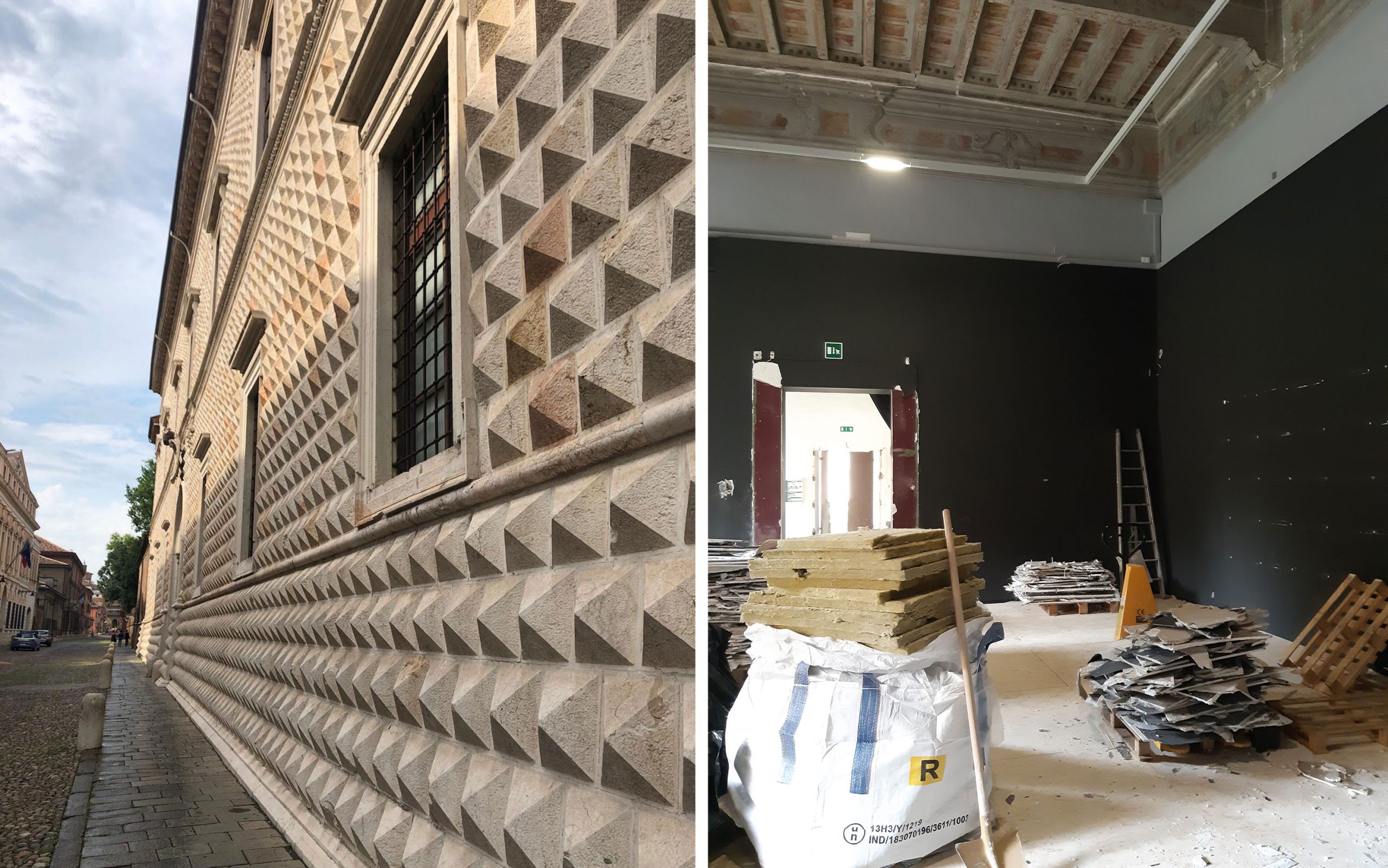 The design phase for the project of the Exhibition Spaces of Modern and Contemporary Art Gallery of "Palazzo Diamanti" is over and now we are ready for the on-site activities!
Designed by 3TI Progetti, with Labics, Arch. Fabbri and Vitruvio Srl, 3TI oversees Feasibility Project, Final and Detailed Design, Health and Safety Management and Works Supervision.
The goal is to restore and renovate the ground floor and to add new functional spaces (bookshop, bar and an educational room), decommissioning the "Museo del Risorgimento" section.
We are proud to give value to this precious cultural treasure.
Stay tuned!