News, January 18, 2021
Prague East Multimodal Transit Hub competition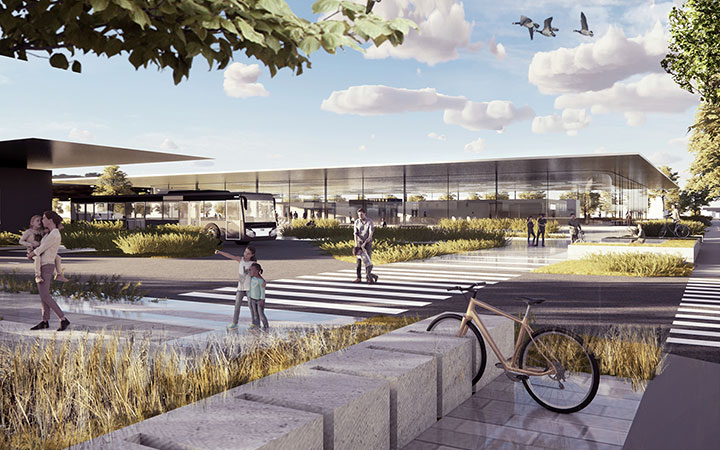 We are proud to announce that 3TI PROGETTI with SBSEngineeringGroup has ranked at the 3rd place in the Architectural Competition for PRAGUE EAST MULTIMODAL TRANSIT HUB.
The Terminal serves as a transport hub between the Prague-Brno and Prague-Hradec Králové high-speed rail lines. At the same time, it becomes a Park&Ride point for commuting both to Prague and Brno.
Our proposal aimed to create an inclusive intermodal railway station. The masterplan was developed to minimize walking distances and to optimize interconnections with other modes of transport.
A unique and futuristic roof design is the recognizable element of the layout integrated into the landscape. The use of modular and prefabricated elements for the roof and the façade of the terminal building minimize the duration of the construction and provides the flexibility of the building for short and long term modifications or extensions.
The public space around the terminal includes outdoor car park and safe walking and cycling routes for easy access to the main entrances.