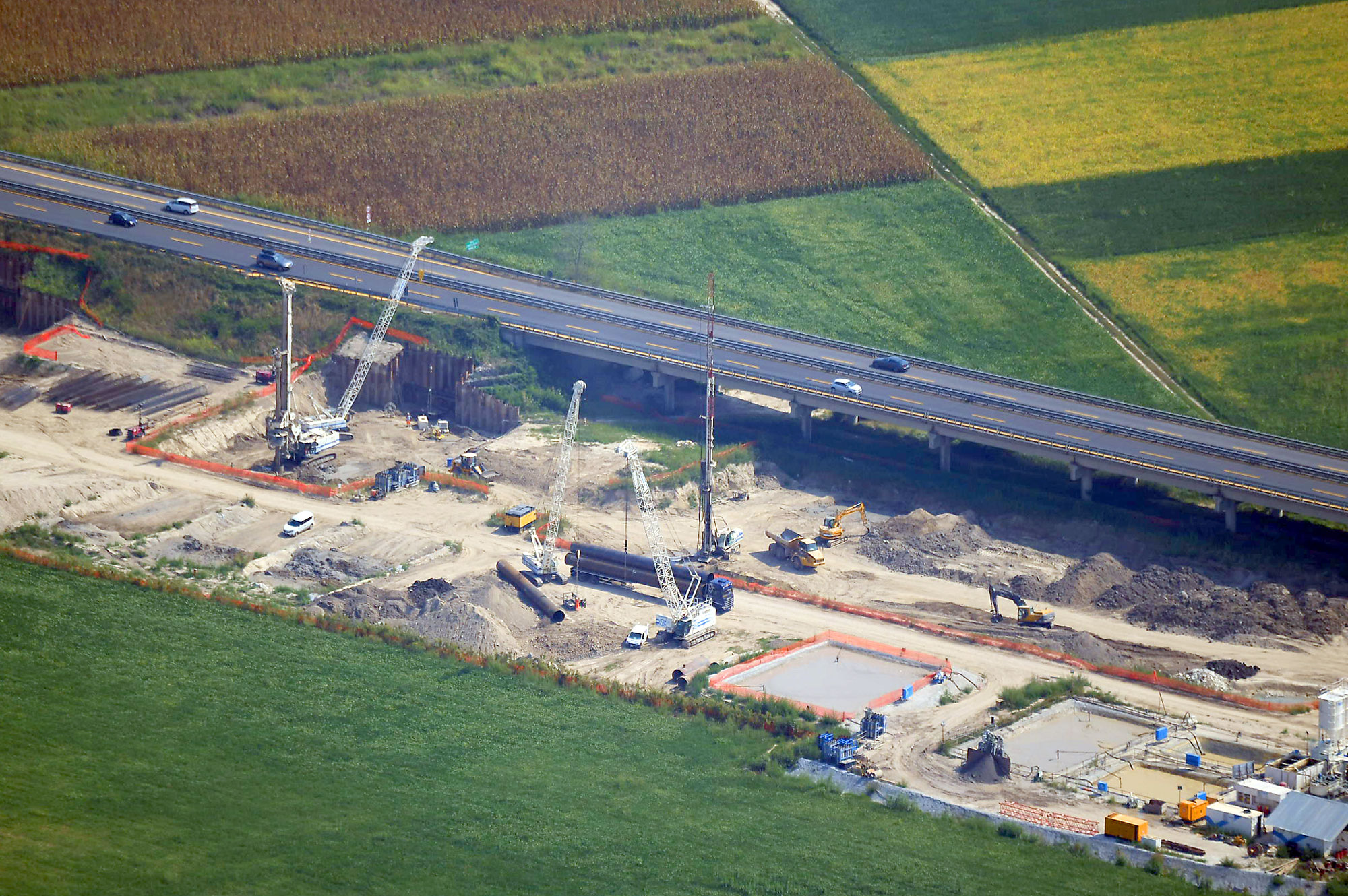 3rd lane of the motorway A4 between the new bridge over the Tagliamento river and Gonars
The project involves the enlargement to the A4 motorway to 3 lanes between the new bridge over the Tagliamento River (km 63 +300) and Gonars (km 89 +000).
The major structures include:
a new bridge over the Tagliamento River consisting of two adjacent viaducts, each of which is the seat of a roadway. The roadways are placed at the net distance of 13.454 m with respective lengths of 1,522.88 m (west) and 1,517.22 m (east). The structure is comprised of 20 spans with 19 piers for each roadwaya; continuous deck bridge over the Stella and Comor Rivers with a mixed steel-concrete section consisting of five steel beams of differing heights. The first bridge has a total length of 110 m and the second of 90 m; the San Giorgio di Nogaro Junction overpass with a steel and concrete section characterised by the presence of only two principal double-T bearing beams, placed at a distance of 11.5 m, with double-T connection beams.
Partner
Technital Sintel Engineering Arch. Vermiglio