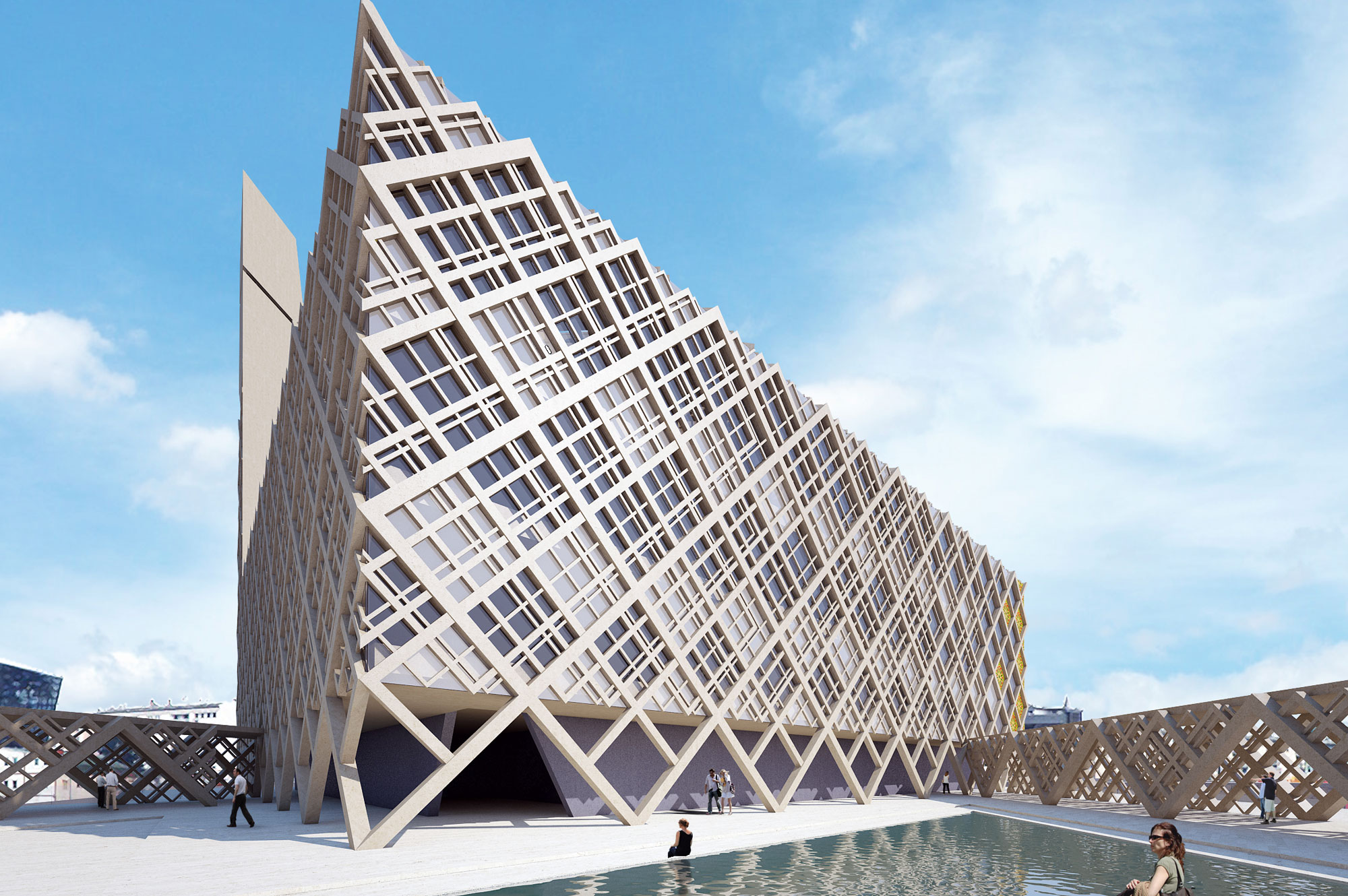 Central Mosque of Prishtina
The project for the Central Mosque of Prishtina derives from the idea to interpret in a contemporary way the mosque's architecture and to integrate it in the urban context.
By refl ecting our time, the mosque assumes traditional, regional and historic forms, abstracted and arranged according to contemporary aesthetics.
The focus on light and water in the design represents spiritual illumination and purification, just as the natural hues of the blue inside and the sandstone colour on the outside represent water and earth. As outcome of this consideration we adopted a frame constituted by overlapped structural and decorative elements, which represents a screen pattern intesifi ed on the North side of the area.
The structure is constituted by trussed steel columns, typical structural scheme bearing elements (columns, beams and diagonals) are rigid structural steels while tension elements (roof strands and bracings) are flexible.
Client
Islamic Community of Republic of Kosovo