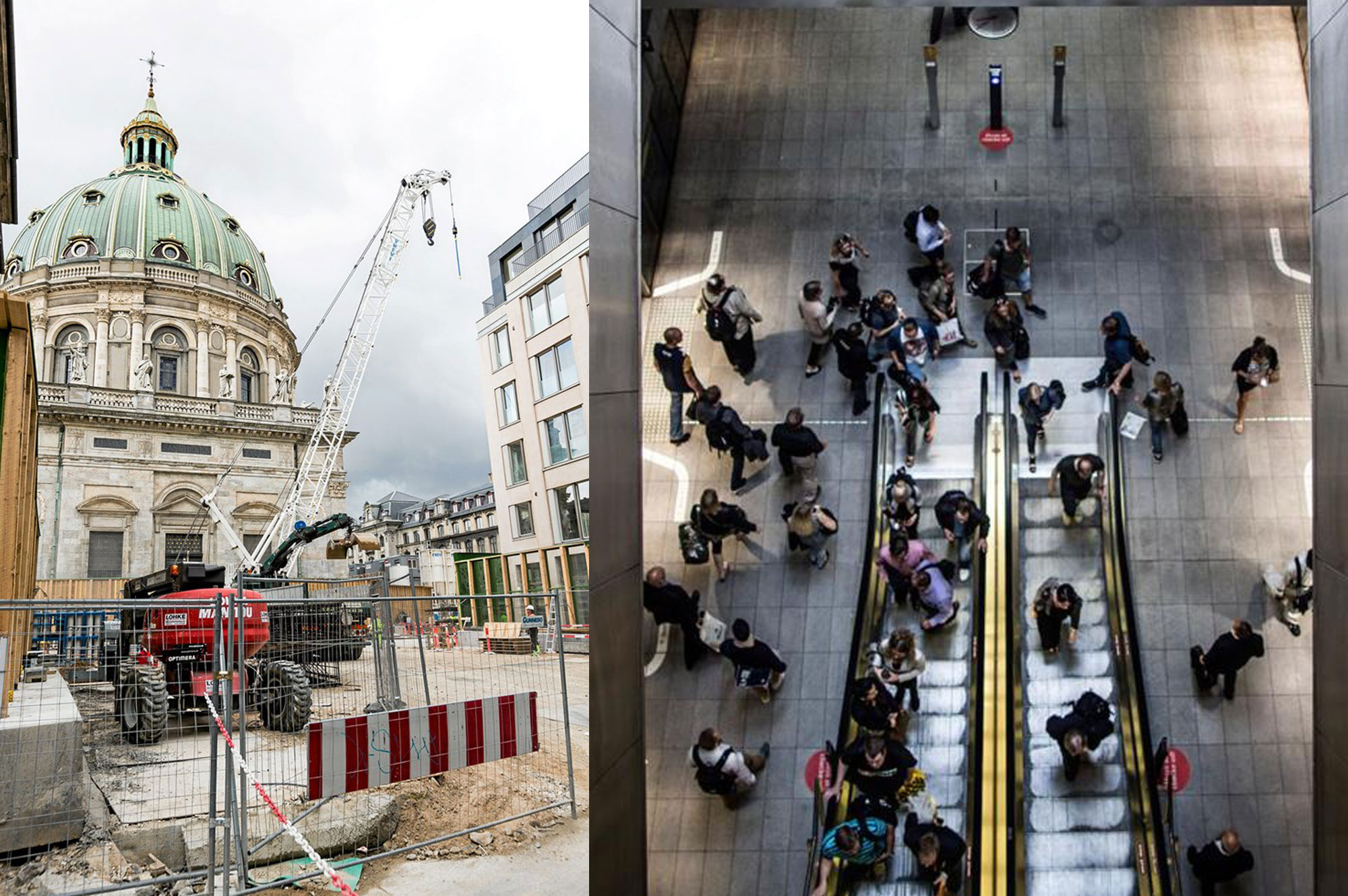 Copenaghen Metro Marmorkirken Station
Geotechnical activities:
Analysis and interpretation of results related to geotechnical surveys;
Definition of geotechnical model finalized to 3D Soil Structure Interaction analysis. The geotechnical model was developed in order to study the detailed 3D soil-structure interaction. This analysis was carried out to evaluate the effect induced on Marmorkirken Church by the construction of the adjoining underground station. The problem under investigation was very complex due to a number of factors: heterogeneous structural and architectonical layout of the church, Cityringen station layout and sequences of excavation, construction details and geometry of the different elements to be modeled. It's worth to note that an increasing level of detail and rigor have been applied at each stage of assessment, refining the geometrical, geotechnical and structural model to a higher degree of sophistication having now acquired a deep knowledge of the issue.
Client
SALINI COSTRUTTORI S.P.A.