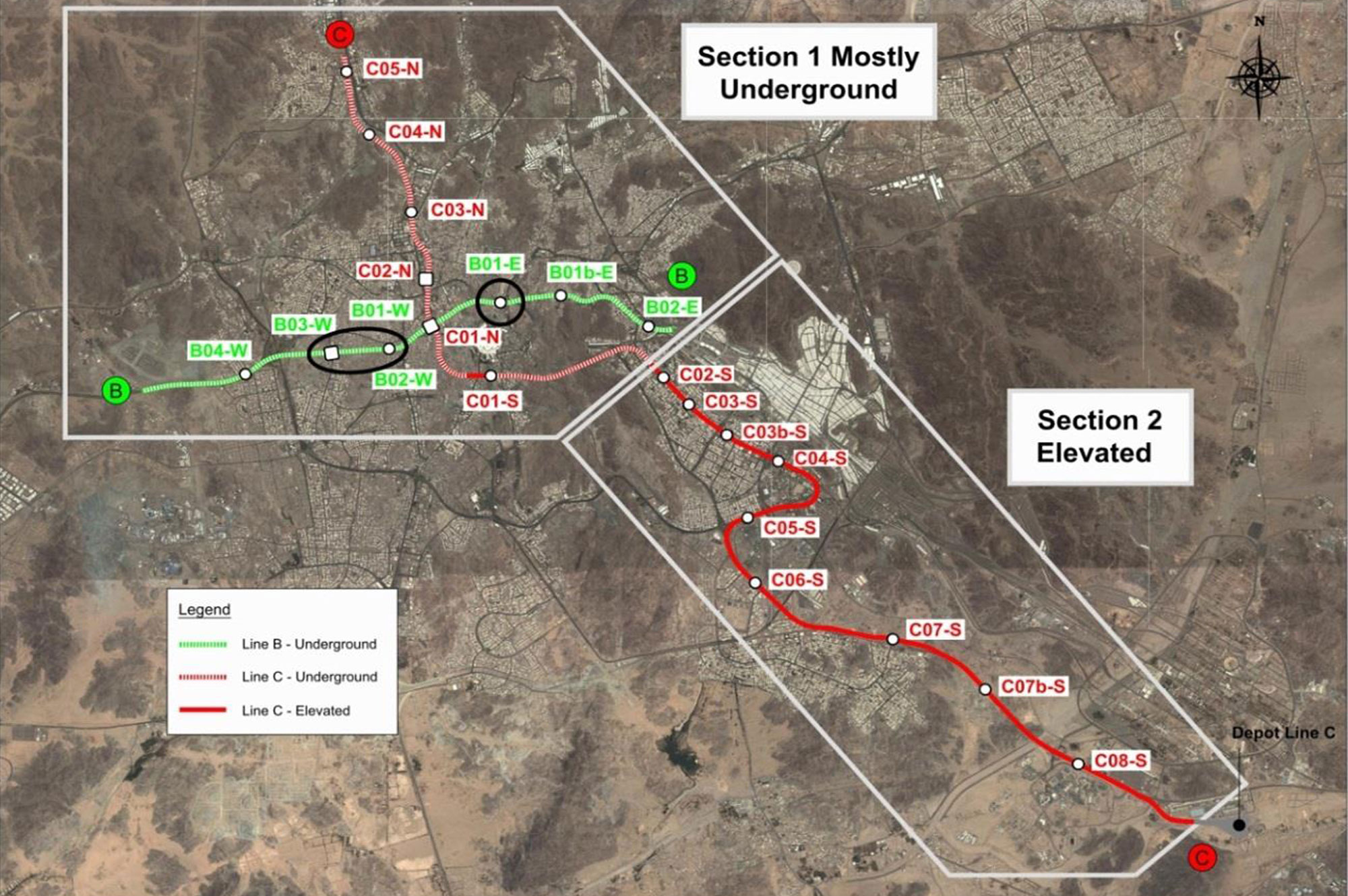 Makkah Metro
The Project, referring to Systems contract, includes the design of two new metro lines (line B and C) on a total of four forecasted lines in the holy city of Makkah.
The mentioned metro system is a track line equipped with a third electrified rail with 45 km total length, 22 stations and 1 depot:
• Line B: 12 Km lengh, No. 7 stations
• Line C: 33 Km lengh, No. 15 stations
3TI was in charge to develop design services for the Mechanical, Electrical & Plumbing (MEP), including BoQs, calculations, drawings and reports as well as methodologies, with reference to stations, depot, tunnels and ancillaries buildings.