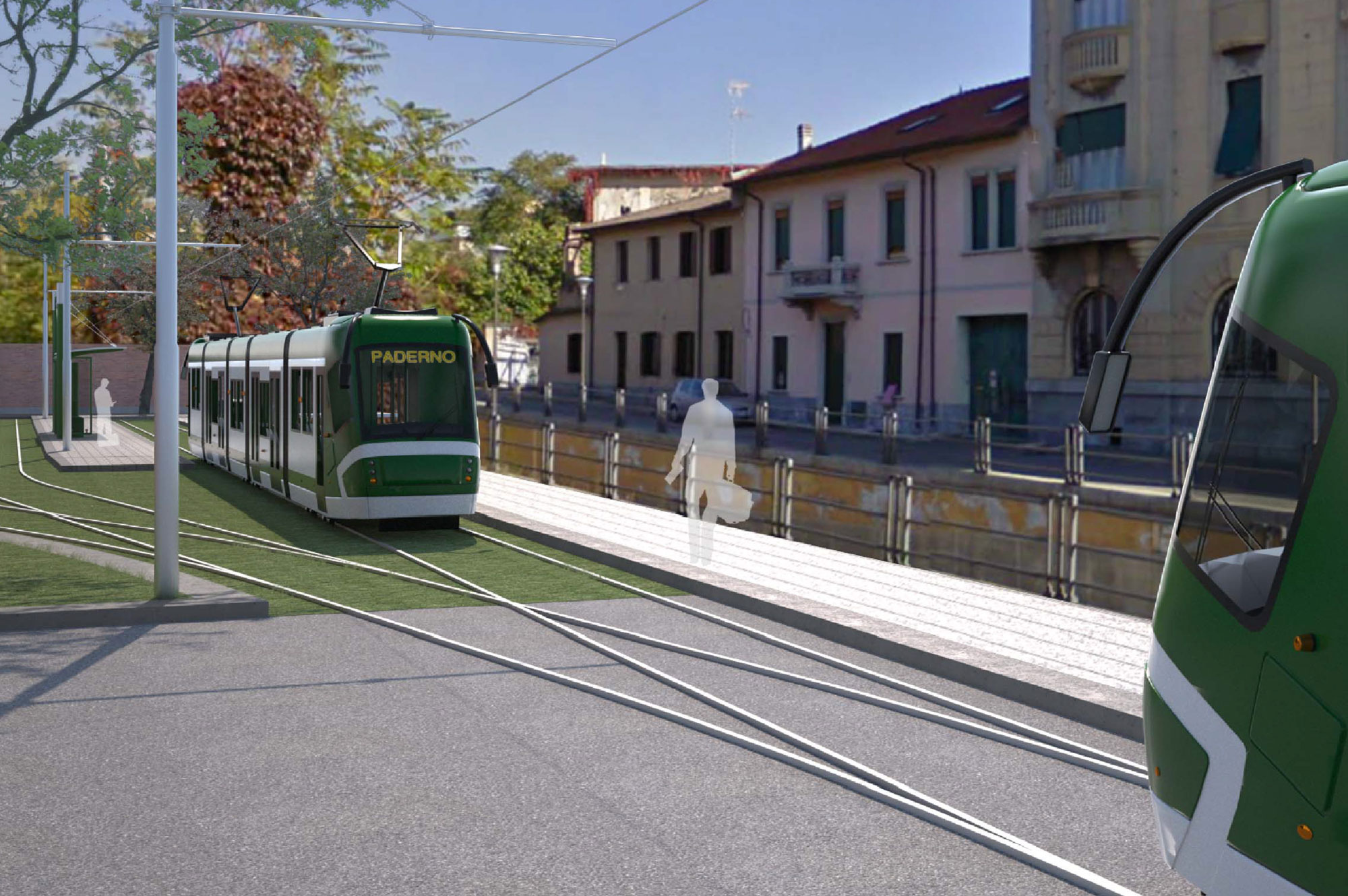 Milano – Parco Nord – Seregno metropolitan tramline
The project involves the transformation of a current tram system into a new metropolitan tramline, achieved through the radical redesign of the tram routes and technologies, including the typology of vehicles and the criteria of the network.
The intervention is situated in the Municipal areas of Milan, Bresso, Cusano Milanino, Paderno Dugnano, Nova Milanese, Desio and Seregno. The new line extends for approximately 16 km. Trams will run in a dedicated corridor atop a parterre positioned at the centre of the road, flanked by two lanes of travel on both sides, serving side streets and driveways. Of the current tram system, the new project reutilises only the railbed. The new design includes the complete reorganisation of all spaces (railbed, road network, pedestrian and bicycle routes).
Client
CMC COOPERATIVA MURATORI CEMENTISTI