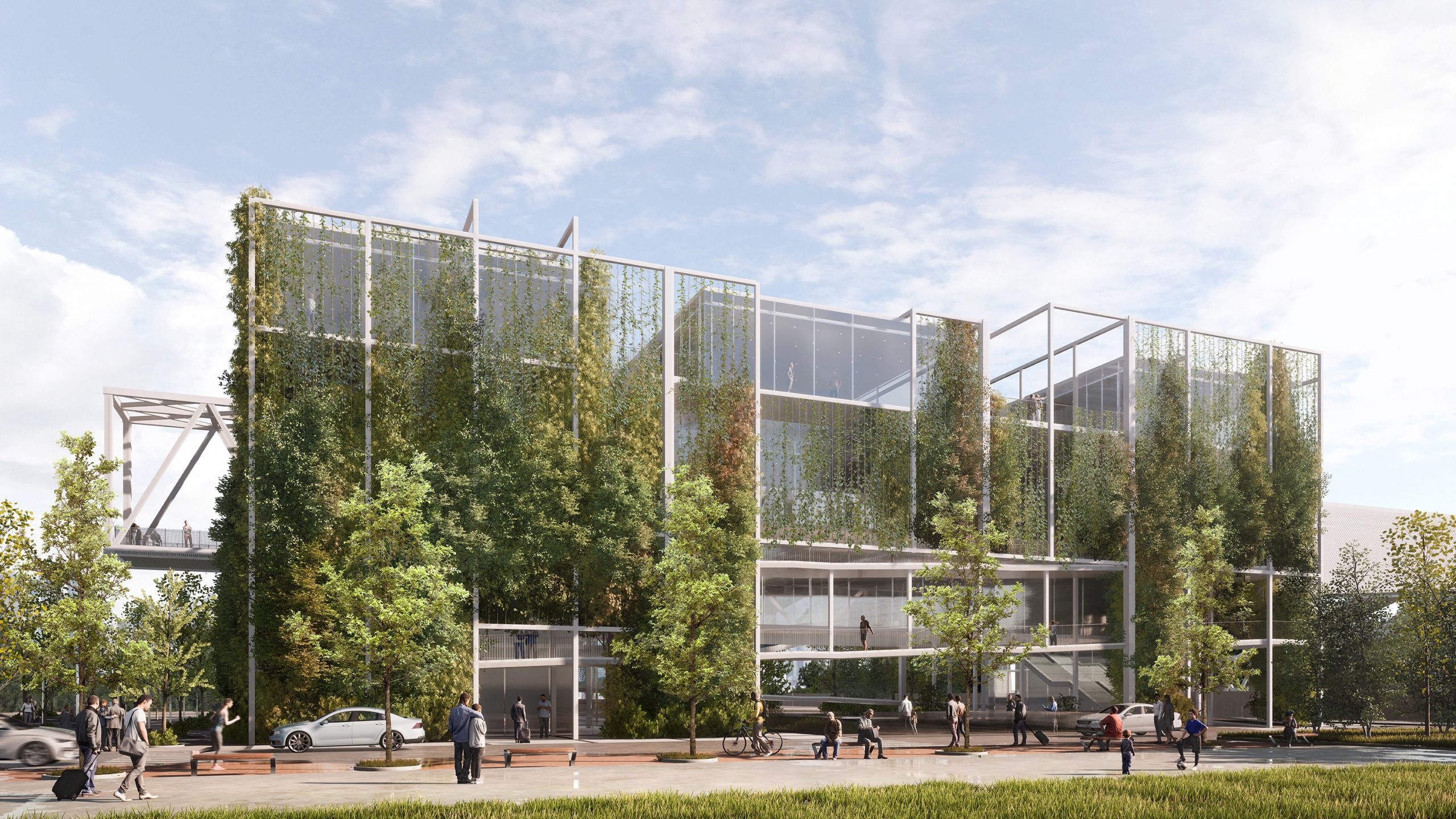 MIND – Cascina Merlata station
The project is part of the wider project that aims to renovate the existing mobility of the Municipality of Milan and of the close Municipality of Rho. The new station will represent an added value in terms of urban strategy improving the public transport in the city.
The site involves various project items including:
– the realization of a new platform where the future station will stop and the vertical connections between the platform and the existing pedestrian bridge (MIC) that connects two huge areas of the city;
– the area inside the MIND district where the station building will be realized in connection with the MIC pedestrian bridge.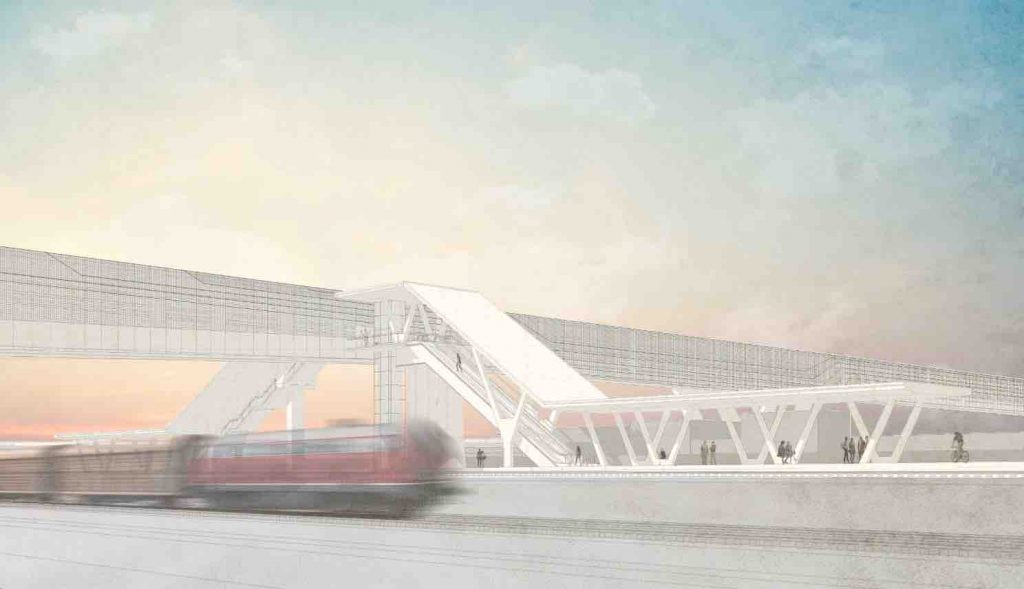 Following the outcomes of several analyzes and benchmarks carried out with all the Stakeholders involved, the project summarizes its objectives by responding to the needs that led to the design of a new train station:
– Increase and improve mobility, connection and accessibility among future districts;
– Design a sustainable, maintainable and technologically advanced train stop to last over time with a reduced economic impact.
Considering also the wider cycle mobility project, the station has been designed surrounded by a cycle path all around the façade which is wrapped by a mixed vegetation system in order to complete the existing path that connects Cascina Merlata with Mind districts and all the other surrounding areas. Selected herb essences will allow the building to be shielded in the hottest month and let light and heat pass through in the winter months. The station building is only a small portion of the project that requires intervention on the existing rail line aiming at designing the new train platform and the shelter. The platform can be reached by new vertical connections, escalators, stairs, and elevators that connect the pedestrian bridge with the platform ensuring the accessibility to all the type of users.
The platform will be covered by a new shelter designed and inspired by the existing pedestrian bridge which has a steel structure covered by white perforated panels.
The shelter has been designed with an integrated system of roof, lights system, and signage according to the branding manual provided by the client. Also, the structure refers to the bridge structure, in fact, the columns have been selected the V shape which includes also the seats along with the platform.
Partner
TEAM ENGINEERING S.p.A. - S.I.I.P. Servizi Ingegneria Innovativa Personalizzati s.r.l.