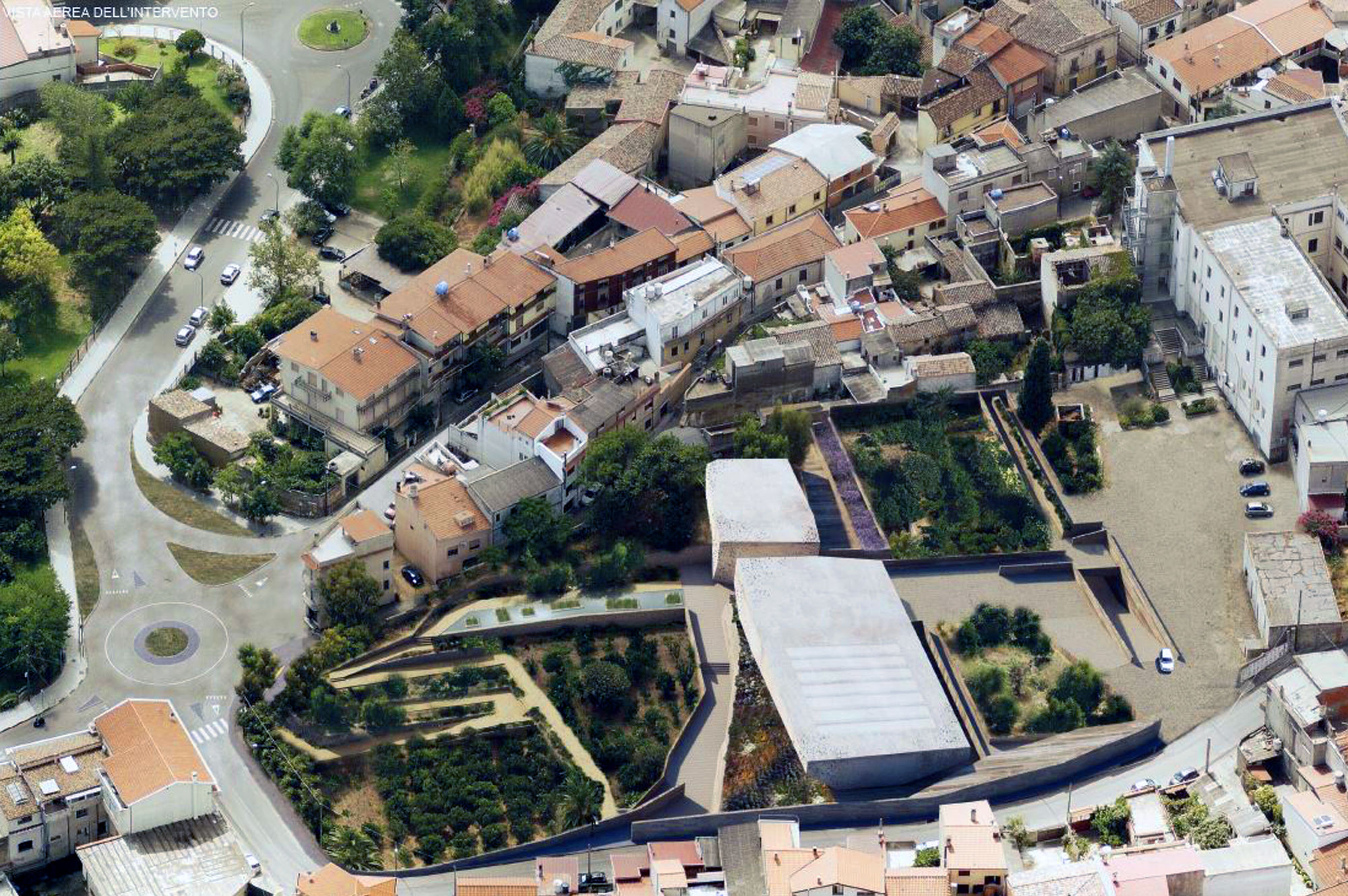 New Civic Centre and urban redevelopment, Villacidro
The project for the new Civic Centre in Villacidro is located in a site that is an important urban reference point for the city and its inhabitants, due to its history and its morphological and natural features.
The architecture of the new Centre, essential pole in the next future for the city, re-interprets the main aspects of the urban and natural surroundings. The new building is located inside the historic garden of the Episcopal Palace, on the higher part of the area, minimizing the land use and maintaining the morphology and the function its cultivated terraces intact as much as possible. The complex, adapted to the morphology of the site, is opened to the city and becomes urban park, theatre, forum and arena, but also atelier, workshop, exhibition space. A building that is in direct relationship with the historic centre, with the cultural activities inside the Episcopal Palace and the renovated building of the old prisons, that accommodates workshops, learning spaces and exhibition areas. The theater-auditorium, the heart of the building, is clearly visible as it occupies the largest rock body, with 300 seats.