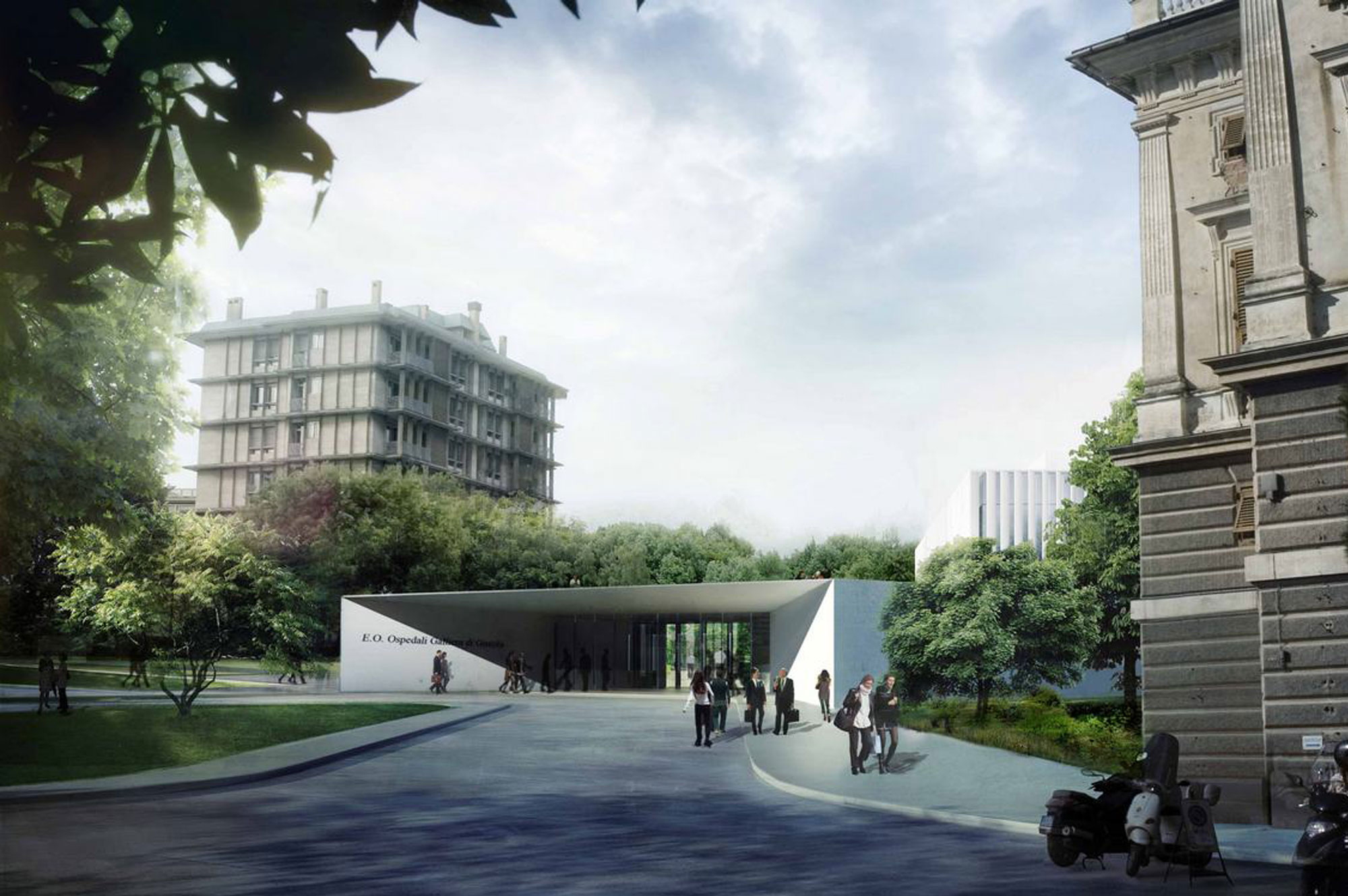 New Galliera Hospital
The project for the New Galliera Hospital is the result of a work aiming at creating an architecture fully fitting the Ente Ospedaliero of Genoa expectations, dealing adequately with the urban fabric and the surrounding landscape and expressing in a contemporary key the spirit of the founder Duchess of Galliera, in the interest of the city and the community.
The Final Design of the New Galliera Hospital has integrated, through a holistic approach, the medical-organizational-functional aspects with the urbanistic-architectural landscape ones. To fit harmoniously into the urban and landscape context of Carignano, the intervention is divided into two parts: a semi-hypogean that organically follows the irregular size of the lot, and an epigean that takes up the regular size of the urban scale defined by the existing surrounding buildings.
Client
ENTE OSPEDALIERO OSPEDALI DI GALLIERA
Partner
POLITECNICA INGEGNERIA ED ARCHITETTURA SOC. COOP, MYTHOS CONSORZIO STABILE S.C.A.R.L., ARCH. BURLANDO ROBERTO