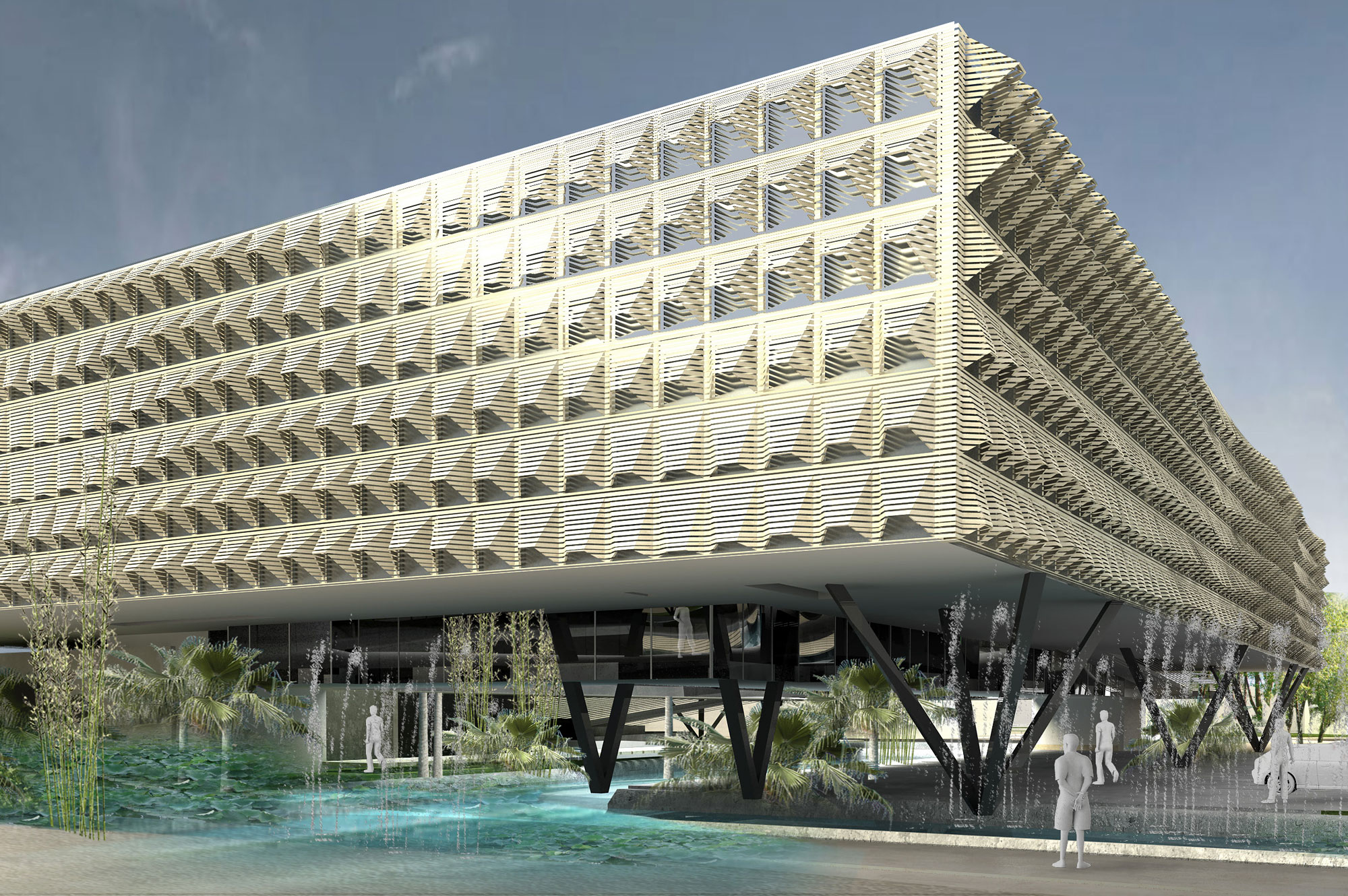 New Lands Commission's National and Regional Headquarters Building
3TI PROGETTI with Cityförster and Atenastudio, has worked on preliminary design for the New Lands Commission's National and Regional Headquarters Building and has won design contest organized by Ministry of Lands and Natural Resources. Furthermore, 3TI has worked on detailed design and has the charge for operations management.
This project involved the design, construction and fit-out of the new head¬quarters and regional office building . The building's design symbolises a new spirit of transparency and efficiency, while its form and orientation respond to conditions imposed by the tropical environment. The new environmentally friendly structure makes widespread use of renewable energy sources. The building is raised above the ground to create a large shaded area underneath and allow the landscape to flow under and inside the building. This approach, combined with a series of landscaping measures, creates a pool of cooler and cleaner air that can be used to ventilate the building and protect against humid or dusty direct winds from the south and north.
For the development of the project, a series of possible design solutions were studied to achieve high levels of environmental sustainability, as well as the development of access solutions to the new building and the connection with the nearby airport. The decision-making and design process involved the competent national authorities during all the phases in order to choose the best solutions.
Client
Ministry of Lands and Natural Resources
Partner
Cityförster Architect Atenastudio