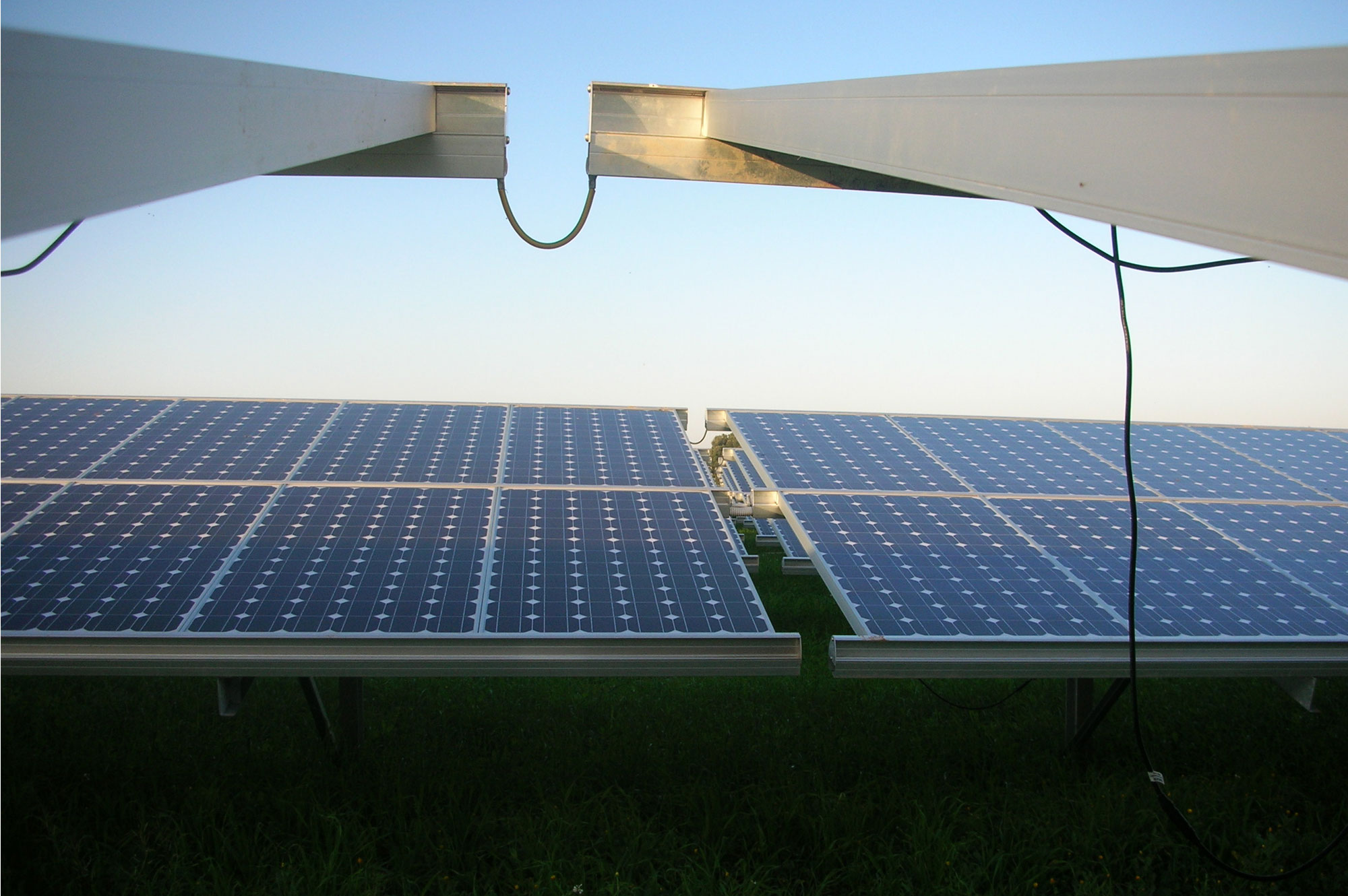 Photovoltaic Systems Chieti
The systems operate in parallel with the general electricity distribution network, as required by Regulations governing the promotion of energy produced by photovoltaic systems published in 2010.
The photovoltaic systems are composed of a field generator formed by photovoltaic panels, electronic measurement groups, inverters and voltage converters (step-up). Each group is linked with the other and connected to the general distribution network. The electrical components of each single plant, as well as the placement and orientation of the photovoltaic modules, are designed to provide a level of energy efficiency in excess of 75%. The two larger systems extend over an area of 72,282 square meters and 29,980 square meters respectively.