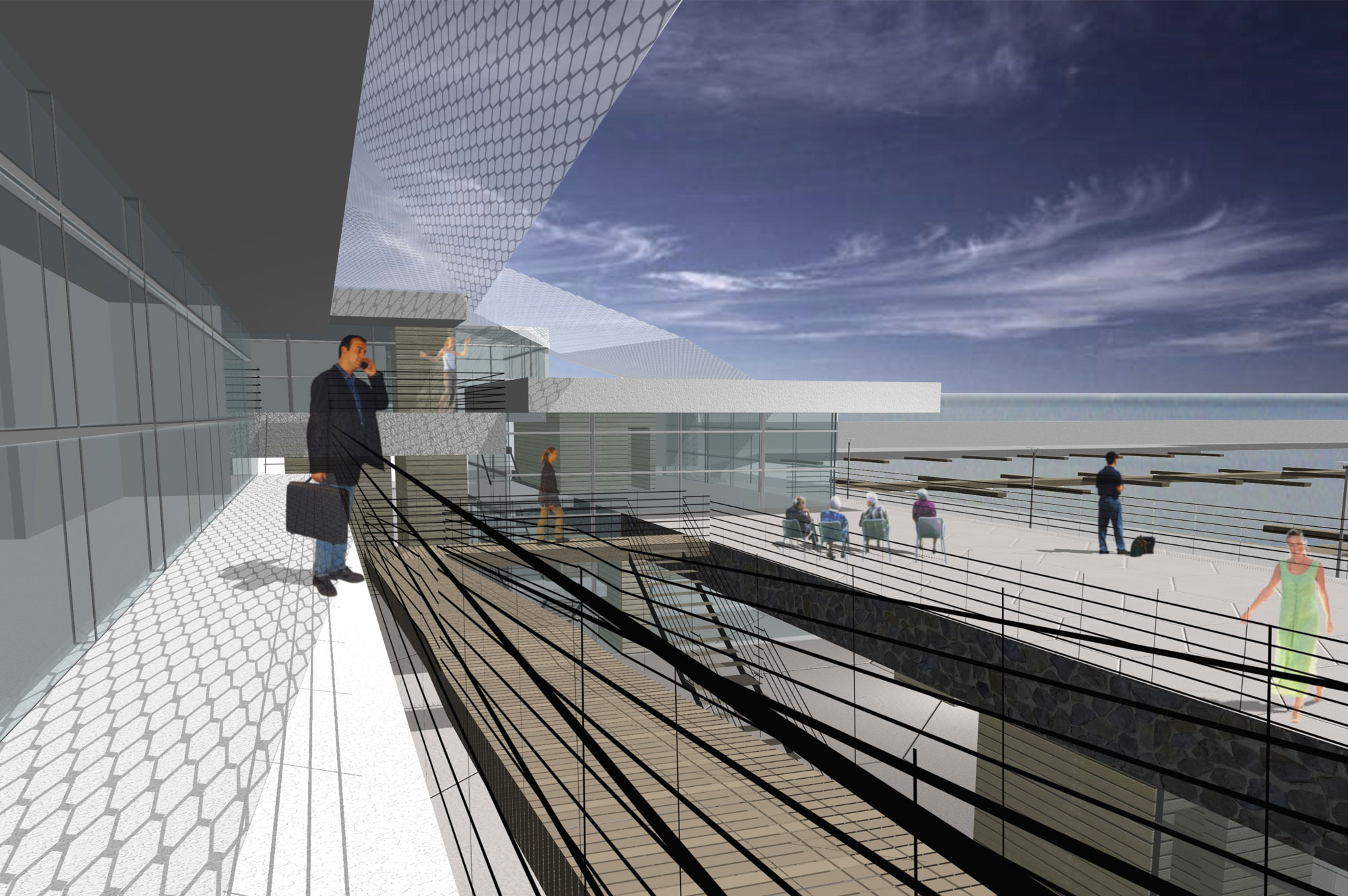 Port modernization and new intermodal tourist terminal Sapri
3TI PROGETTI, aided by Turner & Townsend, Interprogetti Srl, Arch. Andrea Stipa and Arch. Maurizio Fabbricatore, drew up the design involved in the upgrading of the port areas, the connection of the port to the city centre and the construction of an intermodal tourist terminal.
In the design of the port, the utmost care was taken to achieve a configuration that would enable the continuation and integration of the various activities potentially performed by the port.
The project involves the construction of a footpath from the Sapri seafront to the port. The new pedestrian route must be the natural continuation of the Sapri seafront road and must develop continuously until it reaches the port square. The elements required by the programme are inserted along the way as independent parts of an overall unitary design strategy. The first stretch of the new route, which will be paved using the same material as the existing ones, develops within the new gardens. The border between the gardens and the beach is created with an inclined plane that is handled naturally and consolidated in order to stand up to the high waters of the river Brizzi.
The lamellar-wood foot bridge, connecting the two banks of the Brizzi, consists of four spans with three reinforced-concrete bearings placed at the existing bridge piers.