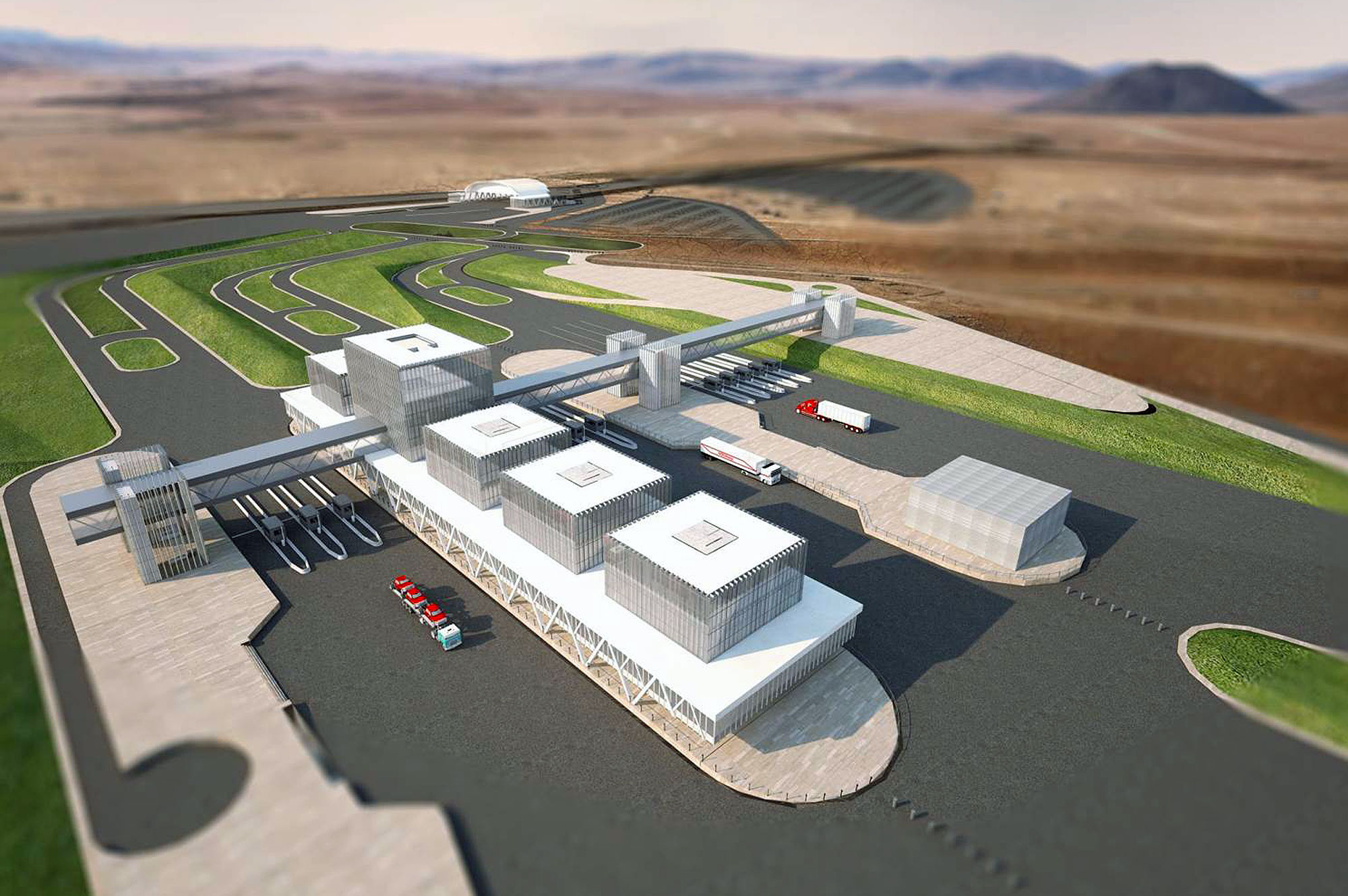 Port of Salalah, Main Gate
The port of Salalah is located in Dhofar Region in the southern part of the Arabian peninsula some 9 km south west of Salalah city. Situated right at the major East-West shipping lines the city of Salalah enjoys an attractive strategic location in the heart of the indian Ocean area and caters for some of the world's largest ocean going vessels.
The Port of Salalah is a world class trans shipment hub in the west Central Asia Region. It's a common-user-multipurpose port, with facilities to handle bulk kargo and containers. The majority of the business comes from the Container Terminal which handle about 3,5 million TEU and more than 3.000 vessels.
The Project features 20,000 cu.m of buildings, 10 lanes for the pre-gate,15 lanes for the main-gate and 4 lanes for the alternative gate, 10,71 sqkm total area. The services will cover all the task associated with the design and construction of the Port Main Gate and security Project from Conceptual Design to Final Design and tender documents issue.
Client
GOVERNMENT OF THE SULTANATE OF OMAN - MINISTRY OF TRANSPORT & COMMUNICATION