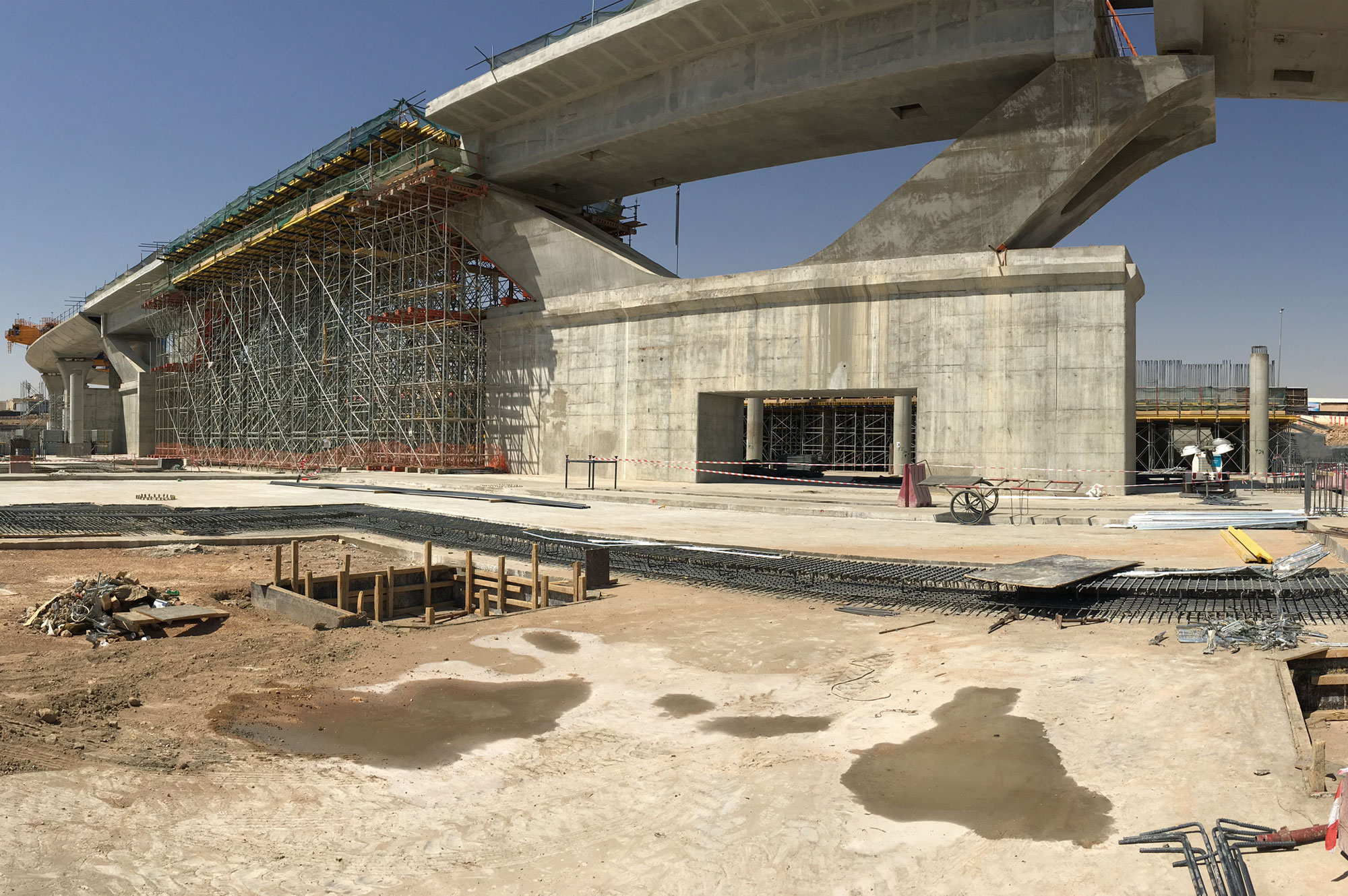 Riyadh Metro Line 3, Western Station 3B2
The 3B2 Western Station is one of four Iconic Stations of the new Riyadh Metro Line 3. The site is located in the Dhahrat Al Badi'ah quarter, southwest of downtown Riyadh, on the south side of Al Madinah Al Munawarah Street, a main artery road.
The scope of services includes the designing of the Civil Shop Drawings and Masonry Works related to the construction to the Phase 1 of the Station. The main scope of these deliverables is to develop the detail design available with the Contractor in order to include all the information needed for the construction stage. The abovementioned activitie s are carrying out for all the concrete structures excluding the canopy steel structures.
The aim of the combined services drawings activities (CSDs), related to the '3B2 Station – Phase 1 – Metro Package – Line 2', is to analyze the approved 90% Detailed Design Solution Project in order to highlight the potential interferences between all the coexisting systems (MEP and other).